Strong growth tipped for City of Melbourne's post-COVID years
By Brendan Rees
Melbourne's CBD is tipped to be the "most attractive location for residential and employment growth" in the next two decades, according to a new population report.
The City of Melbourne's latest 20-year-forecast for jobs, population and building – the first long-term forecast which considers the impacts of COVID-19 – predicts 45,000 residents (a jump of 82 per cent) and almost 100,000 jobs to be added to the CBD by 2040.
While the report acknowledged the population growth rate to be "slower in the immediate future", it was expected to "recover strongly" following the reopening of international borders.
The report, City of Melbourne Population and Jobs Forecasts 2020-2040, by consultants SGS Economics, forecasts the entire municipality to reach about 663,000 jobs and 328,000 residents by 2040 – an additional 145,000 people calling Melbourne home.
The report also predicts nearly 230,000 jobs to be added to the City of Melbourne in the next 20 years – 43 per cent of which would be captured in the CBD.
Jobs in business services, health care and social assistance, and education and training would represent 46 per cent of all employment growth between 2020 and 2040, according to the report.
SGS also predicted jobs in the food and beverage sector would also double to around 50,000 in 2040, "reflecting a recovery from the impacts of COVID-19".
In further good news, the report tips the population of Docklands, one of the hardest hit areas in Australia following COVID-19 lockdowns, would nearly double to 31,361 residents by 2040.
However, SGS stated in its report that there was a "high degree" of uncertainty when forecasting population and jobs due to the pandemic which forced Melbourne into the world's longest lockdown.
Melbourne Lord Mayor Sally Capp said the forecast gave the council the "best position to plan, build and deliver on improvements for the community".
"It shows Melbourne's economy is on track for strong growth for the next two decades," she said.
"Business owners can have confidence going forwards, knowing the hangover of the pandemic will soon be behind them."
"It's important we have a confident understanding of the expected level of growth to ensure we continue to deliver the right resources and services to support our city's economic recovery."
RMIT economics professor David Hayward said while he welcomed the report, he believed the council should take a "very cautious" approach to the data given the "very uncertain times" of the pandemic.
"I think it's really good the City of Melbourne commissioned the work and I commend them for doing it because they've got to have a planning context but realistically you'd be a brave person to put your money on those numbers," he said.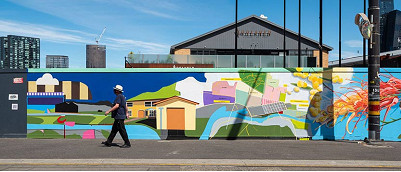 November 21st, 2023 - Adrian Doyle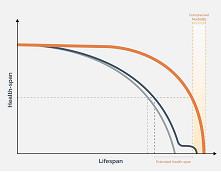 November 21st, 2023 - Susan Saunders

Subscribe
to
all
the
news
Like us on Facebook
Download the Latest Edition