Summer journey through Melbourne's heritage
Tristan Davies | 23rd November, 2022
As the year finally warms up (in theory) and the days get longer, there are so many more ways of discovering the city's heritage than there were before thanks to some great new additions of bars, art and creative use of old spaces.
To start a summer journey through these new spaces, begin at the recently reopened observation deck of the Royal Exhibition Building. Originally one of the most impressive viewing points of the city, the long-closed deck may have been slightly overtaken by the 88th floor of the Eureka Tower, but nonetheless its restoration and reopening after more than a century now gives Melburnians a further glimpse into and outward from the world heritage-listed jewel of the Carlton Gardens.
Next up take a refreshment break nearby at Caretaker's Cottage behind the bluestone Wesley Church on Lonsdale St, which has repurposed the original house of the groundskeeper for the church into a cosy bar which combines contemporary cocktails with decor that enhances the original features of the cottage, while giving the feeling of being transported back in time despite being surrounded by new office developments and towers.
Across from the bar new displays also showcase all sorts of fascinating archaeology dug up from the site, with remnants of the vibrant Little Lon district of the 19th century. Across Little Lonsdale even more has been discovered, hopefully to also be on display once the office block on that site is completed.
Works are also currently underway to reuse the obscured Art Deco Nicholas Hall next door as a restaurant and events space, further enhancing a piece of the city that was little more than an underutilised carpark and empty buildings a few years ago.
The start of the year also saw Yarra Falls bar open in Flinders Lane's Tavistock House, originally the Ship Inn, built in 1850. As well as reviving the presence of a bar in this historic pub building, the name revives memories of the nearby Yarra waterfall that was destroyed in 1879, and the menu and interior pay respect to the Wurundjeri Woi Wurrung connection to the land and water, too often missing in heritage interpretation of places in our city.
Finally, just around the corner the Rone Time exhibition will give everyday Melburnians a rare glimpse into the Flinders Street Station Ballroom. Whatever your opinions on Rone's art practice, this is an amazing opportunity to explore an iconic heritage space kept locked up for too long from the people of the city.
As you take this walk from one side of the city to the other, remember to look up all around you, as there may be many more heritage places that were hiding in plain sight right in front of you this whole time. •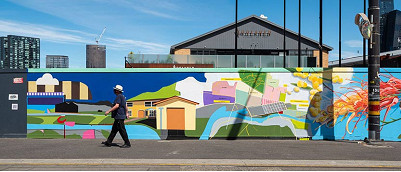 November 21st, 2023 - Adrian Doyle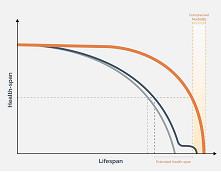 November 21st, 2023 - Susan Saunders

Subscribe
to
all
the
news
Like us on Facebook
Download the Latest Edition