Taking clubbing seriously
Rhonda Dredge | 23rd November, 2022
This 19th century CBD building is now a restaurant and karaoke bar painted in a rather striking apple green.
But before its sale in 2018 it was a queer nightclub called Hugs & Kisses.
Before that it was a gentleman's club with historical connection to the Royal Buffaloes.
A new book of essays tracks the transition of 22 Sutherland St, off La Trobe St in the city, from gents to wannabe singers.
It's the in-between stage that got essayist Sally Olds really interested in the relationship between the staid Buffalo members and the wild Hugs crowd.
"When you bring up Hugs & Kisses in the right company, people tend to have a lot to say," Olds writes.
"Hugs became one of Melbourne's most beloved queer clubs, celebrated for outlandish clientele."
"Because it was both lawless and right in the middle of the over-policed city, it felt like a fluke."
Olds began ferreting around in the record, searching out the liquor licensing laws and doing background research on clubs.
She discovered that the former gentleman's club could serve alcohol 24/7 and didn't need to hire security guards or follow lock-out laws because it was a social club.
The upshot was that thousands of clubbers became members of the Royal Antediluvian Order of Buffaloes so that Hugs could operate on the first floor of the Sutherland St premises under its banner.
When the building was sold in March 2018 for $6.25 million by the Buffaloes, the Hugs manager looked for new locations in the CBD but licences like the Buffaloes' were extremely rare or costly.
Such is one of the stories explored in People who Lunch, Essays on work, leisure and loose living.
The book, unsurprisingly, is in the top 10 at The Paperback bookstore, has sold out at World, Food, Books in the Nicholas Building and was in its second print run within three months of its release.
"It's a runaway sensation," said bookseller Anna Macdonald of the The Paperback. "It was on the top 10 list after six weeks."
She said the essay form is popular among young writers and "there's a healthy number of Australian essayists in the mix".
Other topics include a manifesto on the post-work economy and polyamory (multiple partners), investment in crypto and an analysis of the essay form.
Olds covers a lot of bases in examining the way the reception of a piece of writing is anticipated in a work and includes a how-to on creating click bait.
She defines two sorts of crypto investors: 35-year-old male Caucasians with high levels of financial literacy she calls Kevin, and dreamy arts types used to dealing in abstractions she calls Lana.
This thought-provoking collection should appeal to both types, but it is primarily aimed at those who take clubbing more seriously than work.
People who Lunch, Sally Olds, Upswell Publishing, 2022. •
Caption: The Buffalo Club in its most recent incarnation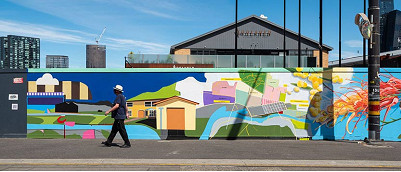 November 21st, 2023 - Adrian Doyle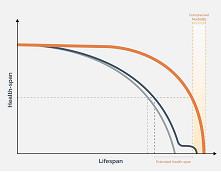 November 21st, 2023 - Susan Saunders

Subscribe
to
all
the
news
Like us on Facebook
Download the Latest Edition