The awards keep rolling for CBD pioneer
Jack Hayes | 24th February, 2022
The CBD's eminent boutique property expert, Gina Donazzan, has again been hailed as Melbourne's Agent of the Year by independent real estate reviewing organisation, RateMyAgent.
The award places Ms Donazzan in the top five per cent of agents nationwide for her pioneering work with some of the CBD's and surrounding suburbs' most sought after properties.
"I am very humbled by all this, to be recognised once again this way, it is such an honour to receive this award," Ms Donazzan said. "In an industry that is awash with agencies, to be recognised by a nationwide institution that takes feedback from sellers and buyers alike and conducts their research to arrive to their decision."
"I am deeply grateful to all my incredible clients who have always been such strong supporters of me over the many, many years and continue to be so."
"It is because of their faith and trust in me that I have received this award."
Ms Donazzan is a firm believer that you live your business life just as you live your private life.
Ethics, integrity, honesty and empathy are all characteristics that were instilled in her at a young age from her Italian parents, Marco and Enrica Donazzan, and continue to shine through today.
Although this recognition is for her own work in real estate, Ms Donazzan told CBD News it would not be possible without the effort and dedication of her specialist team.
"I have had quality people want to come and join with me, Kim Davey, James Edmundson, William Caldwell, Suzie Inglis, Rita Jiang and of course the fabulous people in the admin engine room who do an extraordinary job also," Ms Donazzan said.
"All quality people who are straight up and down, who work incredibly hard at giving their very best, always, who also share the same integrity, understanding and desire for excellence in everything they do, and they do it in spades."
We are thriving because we all have the same vision for our boutique brand and for our wonderful clients. Importantly, our clients really value and appreciate the difference we as a firm bring to the table. Let's face it, there is a lot of talk that goes on, but talk is cheap, actions are what speak volumes.
After founding her own boutique property agency more than 16 years ago, Ms Donazzan has overseen the sale of more than 600 properties in the CBD and surrounds, cementing her as a legend of local real estate.
Although these figures may sound profound, it is her unwavering commitment to quality over quantity that sees her recognised with reviews and awards like you'll find from RateMyAgent.
"Once again Gina is exceptional in her market, head and shoulders above other generic franchisees, proving personalised service, integrity and a boutique brand representation is what clients truly value," one review said.
Now, with glowing acknowledgements and awards behind her, Ms Donazzan is firmly fixed on the resurgence of postcode 3000 and post-pandemic Melbourne.
"How wonderful it is to see our beautiful Melbourne city's heart starting to beat strong again. With people out and about and enjoying all our fabulous restaurants, bars and cafes that we have on offer here and seeing retail beginning to bubble again," Ms Donazzan said.
"We as a firm are big on supporting local business. It is so important to get more office workers back into the city too again as they are a huge part of this wonderful city, not to mention how valued their business is with the cafés and eateries too."
"In a nutshell we miss seeing these happy people out and about enjoying life again and meeting after work for drinks and long-awaited catch ups."
"So come on everybody, Melbourne city needs you and there is so much to enjoy here in beautiful Melbourne town." •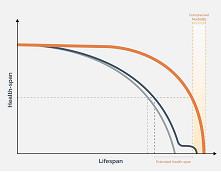 November 21st, 2023 - Susan Saunders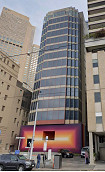 November 21st, 2023 - Barbara Francis & Rus Littleson

Subscribe
to
all
the
news
Like us on Facebook
Download the Latest Edition