The cheesiest hidden treasure found beneath Spring St 
Kaylah Joelle Baker | 21st June, 2023
When walking along Spring St, or more specifically in Spring Street Grocer, did you know that beneath your feet lies a cheese cellar?
In fact, this hidden secret, found at 157 Spring St, may have been under your nose for longer than you realise, as the grocery and its accompanying basement has been open since 2013.
The cellar is Australia's first underground temperature-controlled cheese maturation cellar, and despite COVID putting a halt to how often visitors can meander down there, manager Damien Hall said they have many exciting plans on the horizon.
"We are going to start running cheese and wine courses with cheesemongers talking about all the different flavours, and the idea is that they will be slightly educational, and slightly more fun," Mr Hall said.
"We will also have one of our City Wine Shop [also located on Spring St] experts to talk people through the wine. But it's really all about having fun, getting people out after work, and making the space accessible as people really do miss that space."
Until these sessions, people will be relieved to hear that at Spring Street Grocer there are always "approachable and friendly" cheesemongers on hand ready to help show curious minds the best, and most interesting, cheeses to try.
They are also on hand to teach you everything that is involved in having a cheese cellar; from controlling the temperature to humidity, lighting, importing and ageing cheeses so they are at peak ripeness.
While the outstanding hidden secret remains that of the cellar, if you have not been to the grocer itself then you are missing out.
The masterminds behind this entire establishment are Con Christopoulos and Joshua Brisbane, who founded the Spring Street Grocer and Cheese Cellar with a mission to provide locally sourced, handmade, and ethically produced products.
The exciting project was launched in phases; the first focus being to provide artisanal, handcrafted, freshly churned gelati; the second being to provide good quality, fresh, and wholesome food for city residents and workers, and finally the cheese cellar.
To this day, all three remain strong offerings of the business.
"We wanted to be a spot in the CBD for people living in apartments and workers, and we teamed up with our team at the European and City Wine Shop, who are cooking meals daily to this day, to pack the fridges for people on the way to the train who need to grab something for a quick lunch or dinner," Mr Hall said.
Upon walking into Spring Street Grocer, it is safe to say it is a one-stop shop as it provides all the daily pantry essentials one may need.
The added bonus is that the grocer's friendly and committed team have also just launched a blog on their website detailing some of the amazing recipes you can make using the in-store products.
Or alternatively, for a lazy lunch or dinner, the fresh, chef-made meals include a chicken pie, baked gnocchi in sugo with goat's curd, Italian coleslaw, lentil dahl, salmon Niçoise salad, and many more that will have you feeling full and satisfied. •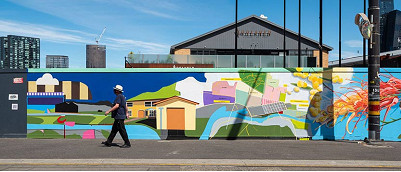 November 21st, 2023 - Adrian Doyle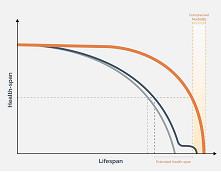 November 21st, 2023 - Susan Saunders

Subscribe
to
all
the
news
Like us on Facebook
Download the Latest Edition