The latest addition to QVM's Purpose Precinct champions all things sustainability
Georgie Atkins | 23rd August, 2023
Having already been a leading social enterprise in the sustainable economy for more than two decades, the latest addition to Queen Victoria Market's (QVM) Purpose Precinct is changing the game when it comes to repurposed goods.
Green Collect has just joined traders in the Purpose Precinct, selling a range of sustainable and recycled homewares, clothing, pantry, and gift items; all with the aim of minimising landfill and environmental impact.
"Every product has a positive story for both people and planet," said one of Green Collect's two founders, Sally Quinn.
"From job creation to circular design, you'll find inspiring purpose-filled products and makers."
Ms Quinn came up with the concept for Green Collect in 2001 alongside co-founder Darren Andrews, and the idea has since grown into a widely successful business that is all about promoting sustainable products and their makers.
Since opening, some of the stall's most popular products have been their Beekeeper Parade bags, woven Pali baskets using recycled pallet straps, and Green Collect's own custom notebooks that have been up-cycled from QVM fruit and vegetable cardboard box waste.
"We have felt so welcome by the QVM community and have had traders thanking us for opening a store at the market," Ms Quinn told CBD News.
There is this amazing continuity of trading throughout generations in families that brings a wonderful depth of connection and welcome to all who visit - we are also loving being a part of the Purpose Precinct and growing awareness of products from social enterprises.
The Purpose Precinct opened at QVM last November and was developed in collaboration with STREAT and Good Cycles.
Since its launch, 25 social enterprise stalls have been introduced to the precinct with Minister for Employment Ben Carroll announcing plans on August 3 to expand into a permanent space that will house up to 100 stalls.
"We're backing our social enterprises because they create positive outcomes for local workers and the community – and that's why we're expanding this precinct at one of our most iconic markets," Mr Carroll said.
The expansion will see the precinct move from its former home on Stringbean Alley to QVM's F Shed Laneway and is set to be complete later this year. The initiative will also provide employment opportunities for 75 disadvantaged jobseekers throughout the precinct.
"This is like a massive front door for social enterprises that will create visibility for the sector, which is really exciting and also great for customers who want to shop ethically," said STREAT co-founder and CEO Ben Scott.
"Green Collect is excited to be joining the Purpose Precinct – please drop in and say 'hi'," Ms Quinn said.
Green Collect is currently located in shed F19 in the F Laneway which can be accessed through Peel St. •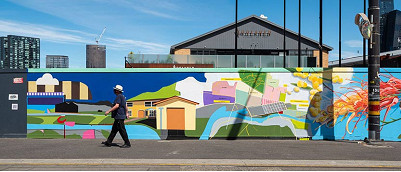 November 21st, 2023 - Adrian Doyle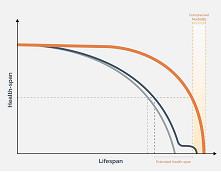 November 21st, 2023 - Susan Saunders

Subscribe
to
all
the
news
Like us on Facebook
Download the Latest Edition