The lost art of "in the moment" appreciation
Brendan Nottle | 21st September, 2022
The global response to the passing of Queen Elizabeth II has caught me by surprise. Even staunch republicans have been pausing to pay their respects. But why?
We don't have to dig too deeply to begin to understand the level of appreciation that people have expressed for the Queen. The fact that one person has remained in a very public role for 70 years is staggering. The fact that she has been unwaveringly consistent in the performance of that role also warrants the deep outpouring of respect she has received, especially during the past few weeks. But the question very quickly comes to my mind as to why it often takes someone's death for us to truly value their life, character and contribution.
The cold reality is that death is very much part of all of our lives. As much as some of us listen to the "longevity gurus", we are all going to pass on at some stage. The truth is, we just don't know when.
The one lesson for me out of the Queen's passing is, I need to be far more focused on expressing, "in the moment" appreciation of those I encounter each day.
Writing lovely tributes on Facebook once a person has passed is nice. But to look someone in the eye and let them know what you appreciate about them when they are alive is clearly far more beneficial to them and us.
I write this piece tinged with sadness but also as a reminder that I need to start to engage in "in the moment" appreciation.
So far this year, nine people that are associated with The Salvation Army Melbourne have passed away. This includes people in their 20s through to those in their 50s.
The cause of death for all of them appears to have been for all of them drug overdoses. Many of them have stories of childhood trauma that were never resolved. Therefore, drug use became a simple pathway to help temporarily alleviate the emotional pain that many of them were carrying. This group of people are far more than tragic statistics to me. They were someone's child, sibling, in some cases a parent or grandparent. They were my friends. They all had capacity to inspire and encourage those around them. However, they didn't have the opportunity to flourish and lead a long life. Did I take the time and make the effort to encourage them and to express my appreciation for them? Sadly, nowhere near enough.
Just recently I conducted the funeral service for a life-long friend. He recently died after an accident. He was 74 years of age. His influence on my personal and working life has been profound. His impact upon The Salvation Army nationally and upon numerous lives of those living on the margins has been highly significant for decades. This is a life that should never be forgotten but instead, should be remembered, recognised and honoured.
His input and implementation of the recommendations provided by the 1987 Burdekin Commission into Youth Homelessness are of national importance. Sadly, I never took the time to express my sincere thanks when this person was alive.
Lesson learnt.
How about you?
It is worth reflecting on the barriers that often prevent us from expressing our thanks and appreciation to others when they are live and still able to comprehend the depth of our conviction. Is it concern that the other person might be embarrassed? Is it fear that we may not be able to find the exact right words? Whatever the barrier is, it is always worth remembering that the person will remember the sentiment and the effort that we have made to thank them. •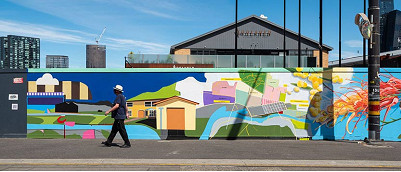 November 21st, 2023 - Adrian Doyle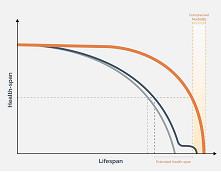 November 21st, 2023 - Susan Saunders

Subscribe
to
all
the
news
Like us on Facebook
Download the Latest Edition