The Mediterranean meets the Yarra
Jack Hayes | 26th October, 2022
Unless you've been living under a sizable rock or have been avoiding the lower Yarra River for the past seven years, you'll know the semi-permanent floating barge of Arbory Afloat has become just as much a part of Melbourne as a great coffee or a discarded e-scooter.
Back for its seventh season, the team behind Abory Afloat has turned to the western depths of the Mediterranean (the Balearic Sea, to be exact) with its new iteration: the Balaeric Beach Club inspired "Paraiso Afloat".
Drawing inspiration from the four main Balaeric Islands – Ibiza, Formentera, Menorca and Mallorca – Abory Afloat's latest guise transports you to the crystal-clear waters of eastern Spain with tapas, paella and sangria, all the while rocking to the Yarra River's endless current.
"Paraiso Afloat champions dynamic artists, creators, suppliers, hospitality experts and more," Arbory Afloat marketing director Georgie Larkins said.
"Our focus has been on uniting people from a variety of industries to create an inspiring community, along with our very own Balearic Beach Club."
"We're so excited to be welcoming Melburnians back for another year and can't wait to see you on board."
While it seems the winter hibernation of Afloat is getting shorter and shorter, it has provided the team, spearheaded by a collaboration from Sydney-based, Melbourne-born designer Tamsin Johnson, ample time to reconceptualise the interiors of the 70-metre-long pontoon, with shades of peach, terracotta and their characteristic thatched roof.
From what has grown from a tiny barge, of probably only 100 or so square metres, Afloat now cuts an imposing figure on the banks of the Yarra across its two levels near 500-person capacity.
At the heart of Abory Afloat's appeal, aside from the novelty of dining on an incredibly underutilised body of water, stands the long running reputation of designing a menu and drinks list that, not only caters to the masses, but furthers Melbourne's reputation as a culinary heavyweight.
After a careful fact-finding mission, Abory's culinary director Nick Bennett and executive chef James Gibson returned from Europe with a fresh and refined Spanish-inspired menu featuring pintxos, tapas, bocadillos, raciones, seafood platters and paella, along with Afloat's signature woodfired pizzas.
"Few countries equal Spain when it comes to home-grown produce and varied ingredients. This year's menu will focus on simple but skilled everyday cooking, letting fresh and flavourful ingredients shine," Mr Bennett said.
Expect shared pinxtos and tapas, such as boquerones served with Arbequina Olive Oil and Black Pepper; anchovies and apricots with olives and Torta del Casar; baked scallops with garlic, jamon and parsley crumb or savoury churros infused with Manchego and chives.
Or raciones including Galician-style Fremantle octopus with potato, smoked paprika and lemon or the lamb rump with black olive, capers and pappara.
"High-quality Spanish tinned seafood will be front and centre this year, with an ever-changing pintxos menu and several of our signature pizzas layered with the highest quality Real Convserva Espanol products," Mr Gibson said.
Although Paraiso Afloat conjures an exotic sense of foreign indulgence, activating a previously unused parcel of our city is very much Melbourne; and it follows a pattern from the Arbory team to make use of the unused.
First it was the adjacent space to Flinders Street Station's Platform 13, then growing too big for that, they took to the river's banks, and growing from the success of both exercises, they transformed a discarded piece of heritage Melbourne into a four-storey food, beverage and music mecca.
With the long-standing success of venues like Ponyfish Island and the emergence of a new river player in Yarra Botanica, the gauntlet has been thrown to the next contender to re-shape how we use and interact with one of our city's most important assets, the Yarra River. •
For more information: arboryafloat.com.au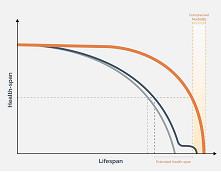 November 21st, 2023 - Susan Saunders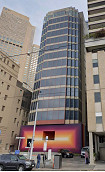 November 21st, 2023 - Barbara Francis & Rus Littleson

Subscribe
to
all
the
news
Like us on Facebook
Download the Latest Edition