The monster eating Melbourne
Barbara Francis & Rus Littleson | 22nd February, 2023
Local councils are fighting back against the short-stay behemoth that's causing chaos across the city.
Melbourne councils suffering with short-stay issues want the state government to codify the powers needed for basic regulations to manage the virtually uncontrolled short-stay industry.
Mornington Peninsula Shire Mayor Steve Holland has reportedly called on the state government to give councils stronger powers over short stay operators.
Speaking to the media, the Mayor said, "we get the complaints, so our feeling is we're best placed to deal with some of these problems."
The council is seeking the powers to ban short-stay operators from listing properties with repeat problems. The issue is large scale – Mornington Peninsula has about 5000 properties just on Airbnb, according to insideairbnb.com, a site that monitors the platform. The council says almost 4000 people are on the public housing waiting lists and an estimated 1000 are experiencing homelessness.
Recently Mornington Peninsula introduced a $311 registration fee for short-stay listed homes. While the council can revoke an operator's registration, its powers are limited and enforcement costs are greater than the fees collected.
Meanwhile, Warrnambool City Council has introduced a registration scheme, charging operators $400 for properties listed as short stays.
City of Port Phillip is also under pressure to implement regulations, with a registration system being the bare minimum. Residents in the municipality have been contacting We Live Here to express their frustration. Here are some examples of the vox populi:
"The reformed rules at the VCAT regarding short terms looks great on paper but are actually very weak when it comes to a legal process. It takes years to follow the process, meanwhile neighbouring residents sell up or move on because their apartment is unbearable to live in."
"These unregulated short-term rentals are affecting the wider community in terms of homelessness, affordable housing purchase and rental availability for people who want to live here."
"Victoria needs to wake up and understand how this unregulated business is destroying neighbourhoods and implement laws like WA, TAS and NSW by making it compulsory for short term providers to register their business with the local council and limit any short-term rental to 180 days a year."
"Imagine living next door to a venue that does not have to answer to anyone in terms of sound pollution, number of patrons, age-limits or operating hours. This is in fact what goes on across our suburb."
The state government claims that its short-stay bill "limits disruption" caused by short-stays. We have been campaigning against this anaemic, unworkable Airbnb bill for six years – we are unable to find a single case where VCAT has ruled in favour of residents. Let's change this, Minister Pearson. •
Campaign donations
As a non-profit organisation, donations from individuals and buildings keep our campaigns going. To register as a supporter of We Live Here or to donate, please visit welivehere.net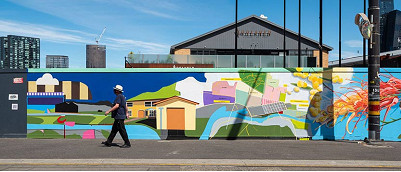 November 21st, 2023 - Adrian Doyle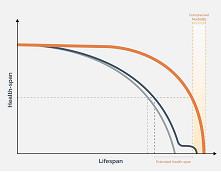 November 21st, 2023 - Susan Saunders

Subscribe
to
all
the
news
Like us on Facebook
Download the Latest Edition