The "perfect match" for renowned Flinders St venue
Kaylah Joelle Baker | 27th April, 2022
Before she was even old enough to hold a knife, Manpreet Sekhon found a love for cooking as she watched and learned from her mother in their home kitchen in the Punjab region of northern India.
Now an acclaimed chef in her own right, after recently opening her third restaurant Elchi in the CBD, she is paving the way in a male-dominated industry.
"I think it is very important that everything I do must pave the way for the next generation to do better. I want my work to make it easier for Indian women chefs to get on the stage," Ms Sekhon said.
Encouraging more female chefs to follow suit so "we can stop putting gender into the conversation", Ms Sekhon is standing her ground in the industry and making the Flinders St space her own.
Determined to transport Elchi's diners to India through her "creative interpretation of its traditional fare and bold flavours", Ms Sekhon is combining her skills in cooking traditional Indian food with her expansive training.
"I grew up cooking with my mother, eating home cooked food with conversations around the dinner table and discussing menus and dishes to be cooked and served at celebrations and festivities," Ms Sekhon said.
"I also gained knowledge through precious exposure to talented home cooks and fantastic Halwais – domestic catering and street chefs."
Noticing her skills soar as she learnt from all of her "necessary cuts and burns", Ms Sekhon's confidence increased and encouraged her to push the boundaries of Indian cuisine in Australia.
It's something Melburnians can witness and taste as Ms Sekhon ambitiously showcases not just one sole specific region of India but rather a wide range of dishes from throughout the whole country.
"A huge focus will be on creating a dining celebration of modern Indian cuisine which most people don't get to experience outside of India. We want to create the next generation of what an Indian restaurant can be in Australia," she said.
As owner of Eastern Spice in Geelong and Masti in Fitzroy, the Geelong-titled "Curry Queen" fell in love with the former Press Club space on Flinders St, deeming it "perfect" for Elchi.
Still fitted with The Press Club's distinct curved leather booths and bold gold ceiling lights, the elegant design serves the vision Ms Sekhon was hoping for.
"The venue is the perfect marriage between tradition and modernity, where the world of exciting contemporary Indian flavours meets with a beautiful setting. I knew it would be the perfect setting with an ambiance and clientele to match," she said.
"This was the first restaurant I have seen in Australia which seemed grand and I fell in love with the gold intricate detailing straight away. I felt like I was back home in India, so it was the perfect match I was looking for."
Understanding of the "high expectations" that come along with opening a restaurant in the highly regarded and recognised venue, Ms Sekhon feels "empowered to make an impression", not only as an Indian chef but as a female in a working kitchen.
But getting to this point has not come without its challenges.
"The hospitality sector can pose several challenges to beginners, not least to women. However, I am acutely aware of the fact that being a woman in the professional kitchen means one has to work all that much harder," she said.
I tell any future young women cooks that there is no shortcut. You have to work hard. You have to put in the hours. There is no way around it. That's the only way to discover your potential and who you truly are.
Given the circumstances of the past couple of years as well, Ms Sekhon has rightfully earned her place in the renowned venue.
Forced to delay plans to open Elchi in October last year due to both lockdowns and staff shortages, she successfully rescheduled the opening for March 2.
Now open and making the site her own, she is determined for Elchi "to play [its] part in rebuilding Melbourne as the food capital of Australia."
"It's really important that restaurants continue to open, and the industry rolls on. People have been cooped up for so long, they'll be looking for new and exciting things to try," she said.
Serving up favourites from entrees through to mains, desserts and cocktails, careful attention is taken into not only the flavours but also the presentation.
The 24 carat-gold chicken mussalam's carefully added delicate gold leaf alone boldly represents Elchi's mission and name translation of ambassador or talented, and it's no wonder Ms Sekhon has won the approval of renowned Indian restaurateur Jiggs Kalra and chef Sanjeev Kapoor in the past.
One to watch in a city known for its wide range of delicacies, Ms Sekhon is also planning on intriguing city goers further with plans to introduce a week-long food festival celebrating cuisines from all the different regions of India.
Until plans develop further, she remains focused on making her presence known in the heart of the city through Elchi from Wednesday through to Sunday between 6pm and 10.30pm, with lunch provided on Sunday from 12pm till 3pm •
For more information: elchirestaurant.com.au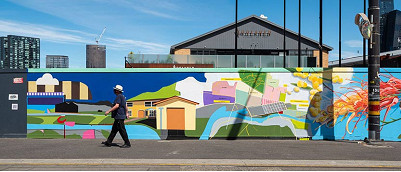 November 21st, 2023 - Adrian Doyle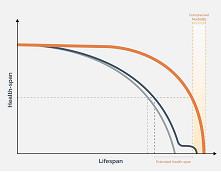 November 21st, 2023 - Susan Saunders

Subscribe
to
all
the
news
Like us on Facebook
Download the Latest Edition