The Pink Car
Brendan Nottle | 22nd June, 2022
Ten years ago, the City of Melbourne partnered with The Salvation Army Melbourne to establish an innovative approach to safety in the city.
We arranged for three to four teams of three to four young people in each team to walk the streets of the city on Friday and Saturday nights from 11pm until 5am. They were trained and well supervised and would connect with young people who came into the city for a night out but would sometimes "overdo" it.
Rather than ending up in the hands of police, they would call us and direct our teams to young people who required support. This might involve connecting them with friends or family or driving them home. The teams would also walk the streets overnight and distribute bottles of water and Chuppa Chups. They were used as engagement tools to try and connect with young people and have conversations that revolved around the often-repeated line, "so, it looks like you've had a big night. What are your plans to get home?"
The reason for this program was simple – to help keep young people safe and do our part to ensure that they don't become victims or offenders. The Youth Street Teams program also played a part in dealing with non law and order issues, hence freeing up police resources so that they could be focused on their core business.
I'll never forget seeing a 20-year-old female, crouched down and crying while she was on the phone.
It was 4am and she was on the corner of King St and Flinders Lane. Our team engaged with her, but she was reluctant to connect. Our team returned a short time later and found three men pointing at the young woman and clearly planning their next move.
Our team spoke with the young woman. It turned out that she was on the phone with her Mum. The young woman had come into the city for a night out with her boyfriend, but he had left her on her own when he met up with some mates. Our team offered to drive the young woman home. Our team also chatted with her Mum and ensured that her daughter was safe.
On another evening, our team encountered a disturbance on Latrobe St. It involved three young women in their late teens and an older male. The male had purported to be an Uber driver and was trying to get the young women into his car. One of the young women was being very protective of her friends and insisted that the man leave immediately as none of them had requested an Uber to pick them up. When our team arrived, the male left very quickly. Details of the situation were passed onto police.
Why would The Salvation Army get involved with such a program? Very simply, because we love the city and we want to ensure that young people who access the city on a Friday or Saturday night, have a safe night out.
Safety is not just the domain of Victoria Police. We all have a role to play to ensure that we each remain safe. In no way to take on the role of security officers, we are not equipped or trained to do this. But by simple engagements and offerings of practical support, our Youth Street Teams play a small part in helping reactivate the city on a Friday and Saturday night by looking out for young people.
One of the major learnings is that of the 5000 engagements that our teams had with young people in 2019 just prior to COVID, 48 per cent of those engagements were with young women. Our teams often see young women standing on their own waiting for an Uber or a taxi. Tragically, in recent times, some young women have not made it home safely.
As a result, next month we will launch the Pink Car. It literally is a hot pink car, generously purchased by the Collingwood Football Club. The Pink Car will operate on Friday and Saturday nights, staffed by a female worker and a female volunteer with the purpose to engage with young women and help ensure they get home safely. •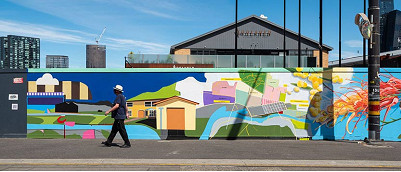 November 21st, 2023 - Adrian Doyle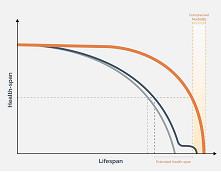 November 21st, 2023 - Susan Saunders

Subscribe
to
all
the
news
Like us on Facebook
Download the Latest Edition