The Regent Theatre is getting its very own "glass slipper moment"
Kaylah Joelle Baker | 25th May, 2022
The magic of theatre has been amiss during the past few years, and for many performers like local Melburnian Josh Gardiner, the impact has been felt.
But thanks to venues like the Regent Theatre, good nights spent at the theatre are already ramping up and many performers are getting their opportunity to finally be back in front of live audiences.
Performing in Rodgers and Hammerstein's Cinderella at the Regent Theatre, the exact stage where he had his last role in Billy Elliot the Musical, which was cancelled due to COVID, Mr Gardiner can't help but "get goosebumps."
"I remember the cast was all crying because we couldn't believe what was happening, and I put my hand on the wall at the Regent Theatre and thought, 'I will never be back here.' I keep pinching myself because I can't believe we are actually doing it," he said.
Growing up in the South Gippsland town of Leongatha, Mr Gardiner moved to the big city after high school and studied musical theatre for three years at the Victorian College of the Arts (VCA).
Upon graduating, his career took off and saw him land a wide range of roles in various different productions, but it is his latest role as the non-traditional character of Jean-Michel in Cinderella that has made him feel most at home.
"Jean-Michel is labelled as a bit of a firebrand, so he is full of energy and I think he is not too far from the person I am and I have always wanted to step into a character that felt natural to me and use my instincts," Mr Gardiner said.
I keep saying it's a bit of my glass slipper moment because this character fits me like a shoe and that's why I was so drawn to it.
While his character's storyline does involve a "cheeky little love affair" with one of Cinderella's stepsisters as he continuously visits the house to bring his university books to Cinderella, Mr Gardiner said the production had all the elements people had grown to love about the classic fairy tale.
"We still have big, beautiful costumes and there is a lovely ball scene, and we definitely have the glass slipper and follow Cinderella's love story," he said.
"But you can expect a bit more of a fuller story where she also has a passion for changing the people around her and creating a beautiful world where everyone is kind to each other and living with integrity."
As well as getting to witness Mr Gardiner perform as a refreshing new character, audiences will be able to enjoy the performances of iconic Australian performers Todd McKenney, Silvie Paladino and Tina Bursill.
Rodgers and Hammerstein's Cinderella started production on May 20 and will be running up until mid-July.
And there is still plenty more in store for the theatre upon its closing night.
The Victorian Government recently announced that it was supporting the Regent Theatre in hosting the Australian premiere of West End's award-winning contemporary musical & Juliet.
The production has only ever been shown in London and Toronto and it follows Juliet, from Romeo and Juliet, as she chooses her own fate rather than choosing death.
The production will feature hit contemporary songs and according to Jason Marriner, CEO of Marriner Group – the company which owns and operates the Regent Theatre – CBD visitors were going to be "spoilt for choice."
"We're delighted and very fortunate to have such strong productions filling our theatres at the moment, particularly after the challenges of the last few covid interrupted years. We're also very happy that audiences are confidently returning to the theatre and clearly enjoying themselves again," he said.
"Theatre is a major pillar of Melbourne's major events strategy, and we have a lot to look forward to in the coming years, including the recently announced Australian premiere of & Juliet opening at the Regent Theatre in February 2023." •
Caption: Josh Gardiner performing in a rehearsal of Rodgers and Hammerstein's Cinderella. Photo – David Hooley.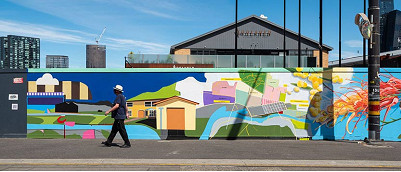 November 21st, 2023 - Adrian Doyle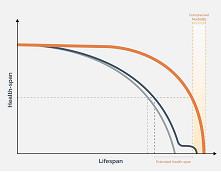 November 21st, 2023 - Susan Saunders

Subscribe
to
all
the
news
Like us on Facebook
Download the Latest Edition