THE TAP PACK brings their A game to Comedy Theatre
Kaylah Joelle Baker | 26th April, 2023
After a successful few years tapping their way around London's West End, USA, Europe, and Asia, Australian sensation THE TAP PACK are celebrating 10 years of entertainment with a return home.
From April 28 to 30, THE TAP PACK will be performing at the Comedy Theatre, where they will be singing, dancing, and joking their way into the hearts of city residents and visitors, before continuing on their Australian tour.
"The show is pure entertainment," THE TAP PACK producer Kym Halpin said.
"We can't wait to thrill and delight audiences with this feel-good show. Before COVID hit, the show was selling out in all corners of the globe, so after a difficult few years we are very excited to finally be able to bring THE TAP PACK back to Australia's largest cities and best theatres."
The world-class entertaining group was formed in March 2013 by Jordan Pollard, Jesse Rasmussen and Thomas J Egan, and director and co-creator Nigel Turner-Carroll.
Today, the group consists of its original creators, with the addition of Ben Brown, and Thomas McGuane who will be in the Melbourne and Canberra shows, before Mark Hill steps in for the Sydney and Brisbane shows.
While inspired by the legendary Rat Pack band, which contained notable members Frank Sinatra, Dean Martin and Sammy Davis Jr, Mr Pollard said that, rather than impersonating, they were focused on being themselves, adding that the group described itself as the Australian version of Rat Pack, "with a lot of Aussie larrikinism" thrown in.
And while the name would correctly indicate the dance style of tap is included, the performance is much more, with a creative mix of "chat, banter, songs, and comedy" as well, to continue to surprise the audience.
"The show is always evolving and always really spontaneous because we invite the audience in," Mr Pollard told CBD News.
"We have always tried to make it better over the 10 years, and now all the best bits that we have found work all over the world are in the new show, so audiences should expect the latest and greatest version of it."
A highlight of the show will also be the eclectic mix of tunes, with everything from the classics like Frank Sinatra's Come Fly with Me, to some of the most popular songs from Bruno Mars, Ed Sheeran, Michael Buble, and Beyonce.
"If you like music, then come see the show, and if you like having a boogie, you are going to enjoy it … it has a bit of everything for everyone," Mr Pollard said.
As someone who grew up dancing in Melbourne and fell in love with tap, Mr Pollard said he hoped audience members could really feel the excitement and enthusiasm the crew had for their passion.
"We are so excited because you never know what the world is going to throw at you, so every chance we get to perform is a good one," he said.
"After all these years we are still having fun, and it is awesome to still be performing. There was a real spark that came to life through THE TAP PACK and it allowed me to explore my creativity and have a bit more freedom, so I hope audience members can see that in the show, because it is definitely something we all love to do." •
For more information, visit: thetappack.com or via Instagram @thetappack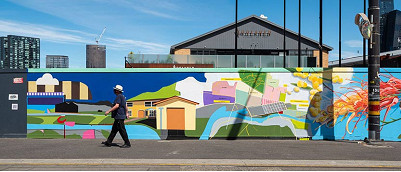 November 21st, 2023 - Adrian Doyle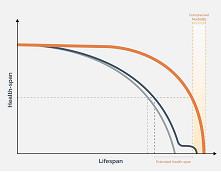 November 21st, 2023 - Susan Saunders

Subscribe
to
all
the
news
Like us on Facebook
Download the Latest Edition