Third rally in a month amid rising tensions in Palestine
By Matt Harvey
Hundreds gathered at the State Library in July for a rally organised by Free Palestine Melbourne for the third Pro-Palestine march in Melbourne's CBD in two months, following the escalation of conflict in Gaza.
Free Palestine Melbourne is a community organisation dedicated to raising public awareness of the Palestinians' struggle for freedom.
Attendees were draped in flags and carrying signs adorned with Pro-Palestinian messages "It's not war! It's Genocide!", "Free Palestine", and "Palestine occupied but unconquered."
The peaceful protest consisting of speeches, poetry, music, and a march, was surrounded by heavy police presence including mounted and bicycle officers, and the Police Evidence Gathering Team on the outskirts of the rally filming attendees.
Evidence Gathering Team officers usually operate in teams of two, with a photographer or video camera operator and a spotter, they film or photograph individuals and crowds for evidence and intelligence purposes.
A ceasefire deal brokered by Egypt, Qatar, and the United Nations between Israel and Hamas was enacted at around 2.00 am on May 21 2021, ending 11 days of fighting.
Just hours after the ceasefire came into effect a skirmish broke out, in which 20 Palestinians were reportedly wounded, and 16 arrested, between Israeli police and Palestinians just outside the Al Aqsa mosque.
There have been multiple flare-ups since the ceasefire, including a series of incendiary balloon launches last month to which Israel responded with airstrikes.
A spokesperson for the Israli army has released a statement regarding the airstrikes.
"In response to the arson balloons fired towards Israeli territory today, [military] fighter jets struck … a weapons manufacturing site belonging to the Hamas terror organisation," an Israeli army spokesperson said.
This was the third time Israel had carried out airstrikes in Gaza since the end of the 11 days of fighting in May which killed at least 256 Palestinians, including 66 children, according to Gaza authorities.
Attendees of the rally equated the Palestinian situation with that of indigenous communities in Australia whose lands have been occupied speaking of unity among communities.
Protestors' call and response chants of "from the river to the sea, Palestine will be free!" and "shame!", when speakers described life under Israeli occupation.
Protestors further tied the struggles of indigenous Australians with those of the Palestinians by using the familiar "always was, always will be" chant, often used when referring to Aboriginal land rights, to speak about the occupation of Palestine.
The peaceful protests ended as attendees marched down Swanston St and into the Bourke Street Mall, continuing their chants and surrounded by police forces •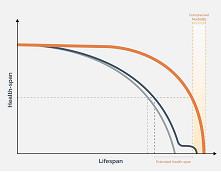 November 21st, 2023 - Susan Saunders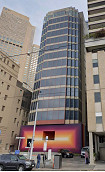 November 21st, 2023 - Barbara Francis & Rus Littleson

Subscribe
to
all
the
news
Like us on Facebook
Download the Latest Edition