Three statues of women set to be celebrated in the municipality 
Brendan Rees | 25th January, 2023
Three new statues commemorating significant women in Melbourne's history will be erected as the City of Melbourne looks to close the gap on gender inequality.
Only nine of the 580 statues within the municipality depict women while five of the 25 statues on council land depict women, both of which Deputy Lord Mayor Nicolas Reece described as a "gross inequity" and a "moral hazard for Melbourne".
Cr Reece successfully led a motion at the council's Future Melbourne Committee meeting on December 6 calling for more women to be immortalised as statues in recognition of their contributions to society.
"There is a well-known phrase, you can't be what you can't see. And yet for generations, boys and girls have grown up in this city without a visible sign of the female role models who helped shape our city when they walk our streets, our parks, our public squares, and public places," he said.
"Through this effort, we hope to send a signal to the next generation that all genders and cultures have a place in our society and are capable of greatness."
Cr Reece said the council would work closely with stakeholders and the community to deliver at least three new statues depicting women, with public consultation set to begin in February.
While the council hasn't formally announced which significant women would be celebrated as statues, some suggestions have included Boonwurrung woman Louisa Briggs, who advocated for Indigenous rights; politician Vida Goldstein, and entrepreneur Helena Rubinstein.
Vida Goldstein was one of the first four women to stand for federal parliament in 1903. Despite not being elected, she continually campaigned for women's rights and other social reforms.
Louisa Briggs, a survivor of the first Stolen Generations of the first new southern colonies, was the first Aboriginal woman to replace a European on salaried staff in her role as a midwife and nurse, while businesswoman Helena Rubinstein, who emigrated to Australia from Poland in 1896 with little money, built an international cosmetics empire.
Cr Reece said most statues in the City of Melbourne were selected by a process undertaken by the council, the state government, the MCG Trust, and the Melbourne Olympic Park Trust, which would be engaged to identify potential sites for the statues.
Lord Mayor Sally Capp expressed her appreciation for the motion, noting the new statues would serve as a reminder of the importance of recognising and honouring the achievements of women.
"Shockingly, when I became Lord Mayor, I didn't know the stories of our first two female Lord Mayors Lecki Ord and Winsome McCaughey," she said.
"I'll certainly be adding their names to the list for consideration for work that they did not just as been female leaders out of 104 Lord Mayors, but for the incredible leadership they showed in devising and then implementing Postcode 3000."
"These are the stories that we want to be told over and over and their leadership during that critical time in Melbourne's development where we went from being described as a moribund city in a rust bucket state to one of the world's most liveable cities."
The Victorian Women's Trust's executive director, Mary Crooks, welcomed the proposal, saying it "absolutely long overdue" and that a panel would be ideal in narrowing down selections.
"Ever since European settlement, there's been a biased and skewed treatment of public statues and profiling people at the exclusion of women as part of our narrative," she said.
"Statues aren't just interesting bit of artwork in a park, they are replete with messaging, they're replete with symbolism, they are absolutely an important part of the public record."
To read more from Deputy Lord Mayor Nicholas Reece's perspsective on this issue, you can read his opinion piece: Time to close the gender gap in statues •
Caption: Deputy Lord Mayor Nicolas Reece with the statue of Sir Douglas and Lady Gladys Nicholls in Parliament Gardens.
Photo: Rebecca Broadhead.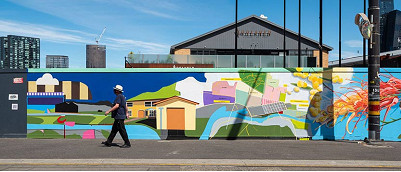 November 21st, 2023 - Adrian Doyle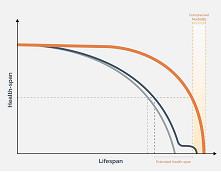 November 21st, 2023 - Susan Saunders

Subscribe
to
all
the
news
Like us on Facebook
Download the Latest Edition