Time to shift the narrative to residents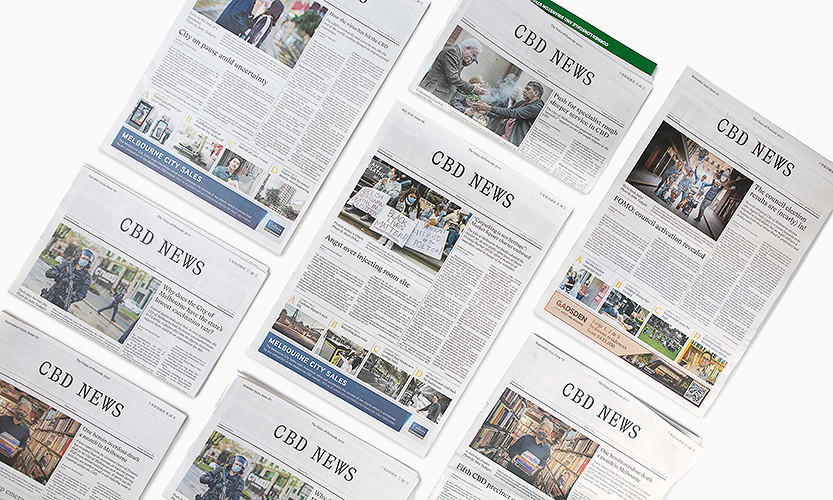 Sean Car | 24th February, 2022
The constant calls by our Lord Mayor for office workers to return to the CBD, while understandable, continue to demonstrate that the council isn't focusing enough attention on a resident-led recovery.
"The shackles are off," Lord Mayor Sally Capp proclaimed after the state government lifted work-from-home mandates and mask-wearing rules on February 22. "People can now feel confident to come back into the city for work."
The deliberate use of the word "shackles" was undoubtedly provocative, but for many, it isn't a sentiment that's shared.
There can be no questioning that the Lord Mayor finds herself between a rock and a hard place on this issue.
On one hand, she must be the public champion of Melbourne and its COVID recovery – a job she does very well.
Yet on the other hand, she in her own words acknowledges that "the rhythm of the city has changed" and, deep down, must know it will never be the same.
But for an economy worth more than $100 billion pre-pandemic, centred largely around a bustling CBD, it must be a hard truth for the council to reconcile.
While the Lord Mayor spruiked the advantages of workers "collaborating side-by-side" in a city where "magic happens", a recent Twitter post by a city worker put things into stark context …
"So we're straight, I'm expected to spend $15 a day to spend two hours travelling on 'rona-riddled trains, pay for and put my son in outside hours care, and the sole reason I need to do all this is to prop up CBD cafés?"
If COVID has taught us anything, it's that we can do things differently. For many, the need to commute into the office, when they can do it all from home, has already become a thing of the past.
While many, including myself, do miss the tactility of being in an office and prefer meeting in-person than on Zoom, it's become a valuable part of the mix for workers who now enjoy unprecedented flexibility.
And, if the recent Omicron wave taught us anything, it's that many are happy to place "shackles" on themselves when necessary to ensure their own health and safety. This will continue to be a feature of our lives as more COVID strains emerge.
Hence, the Lord Mayor would know as well as anyone that the 9 to 5, Monday to Friday world has shifted, and for the CBD, that means some difficult and robust conversations surrounding its future.
There is no silver bullet to reimagining the CBD. In the short term, workers are but one component. With international borders reopening, tourists and international students will also begin to reappear.
But, what about our residents?
At the last count, there are around 38,000 residents living in the CBD. While this figure pales in significance to the numbers that once flowed through the streets of Melbourne pre-COVID, it's one that's been steadily growing since the establishment of postcode 3000.
It's convenience that underpins the lifestyle in the CBD. And while the council has recently partnered with the state government and realestate.com.au to promote this lifestyle by offering stamp duty concessions and benefits for first homebuyers, it's one that continues to be diminished in preference of office workers and "bringing back the buzz".
At the beginning of the pandemic, residents saw their amenity quashed during lockdowns by the government's decision to extend construction hours from early in the morning until late at night.
Fast forward two years – in this edition, CBD News reports a rooftop bar application being issued with a late-night liquor licence close to residential homes, while the way in which the council is embarking on the rollout of more CBD bike lanes is causing concerns for safety and accessibility.
These are just a smattering of issues currently affecting residents, who are too often overlooked. And after two years of a pandemic, where has the real effort been to support residents and, in doing so, promote the city as a great place to live?
Why in neighbouring Docklands and Southbank, can precinct groups there, with the support of the council, initiate Love Your Local style campaigns to get residents connecting with their local businesses? Why nothing of the sort in the CBD?
The physical and psychological shift to reimagine the CBD as anything other than a "Central Business District" is monumental, but those future-shaping conversations around what that vision looks like can only start through actions. Not by just banking on the ways of old.
Workers will always be important, but so too are our residents. The Lord Mayor and the council ought to start championing their causes just as loudly if the CBD is to begin its reinvention sooner rather than later •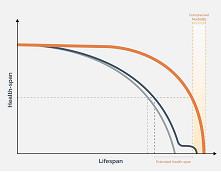 November 21st, 2023 - Susan Saunders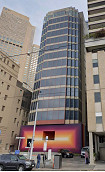 November 21st, 2023 - Barbara Francis & Rus Littleson

Subscribe
to
all
the
news
Like us on Facebook
Download the Latest Edition