Tobacconists raided in CBD, Carlton for selling illegal items
Brendan Rees | 26th April, 2023
Ice pipes, nicotine vapes, and counterfeit cigarettes are among thousands of items seized by police after allegedly illegally being sold at tobacco shops in the CBD and Carlton.
Police executed two warrants at tobacconists on Lygon St and Collins St following concerns at risk youth were buying "products freely displayed within the stores".
The warrants, which were carried out during April 16 to 21, resulted in police seizing 1530 nitrous oxide cannisters, also known as "nangs", as well as 873 counterfeit cigarettes, 560 bongs, and 21 ice pipes.
Other drug paraphernalia seized included 45 suboxone sachets, 1200ml of methadone, 2737 nicotine vapes, and 57 vape refills.
Victoria Police said owners of the tobacconists were not present during the time of the warrants, and the Melbourne West Neighbourhood Policing team would continue to investigate.
Nitrous oxide is a colourless gas that is commonly used for sedation and pain relief but is also used by people to feel intoxicated or high.
In Victoria, it is an offence to supply these substances for human consumption, specifically if it is known or suspected that the person intends to consume the substance.
According to Victoria Police, retailers and suppliers are required to conduct business activity, in relation to the sale of nitrous oxide, in a responsible manner.
The unlawful supply of nitrous oxide for human consumption can attract fines of more than $8000, as well as up to two years imprisonment.
Melbourne West Neighbourhood Policing Sergeant Matt Jerabek said the sale of illegal items "often generate anti-social and further criminal offending to an area, so we are confident this will make a positive impact on community safety".
"Items such as nangs, methadone and drug paraphernalia can be extremely risky when sold to a vulnerable young person, exposing them to serious health risks and the increased likelihood of further drug use, crime and anti-social behaviour," he said.
"This should send a very clear message to anyone in the city thinking of selling items illegally for an easy dollar – we have a range of intelligence sources and will be working to detect and disrupt this activity." •
Caption: Police seized at items at tobacconists in the CBD and Carlton.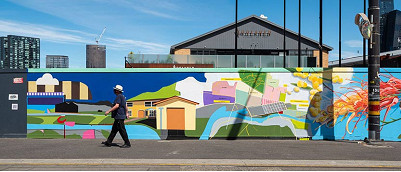 November 21st, 2023 - Adrian Doyle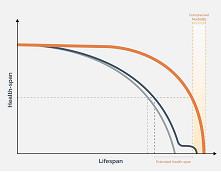 November 21st, 2023 - Susan Saunders

Subscribe
to
all
the
news
Like us on Facebook
Download the Latest Edition