Town Hall Station shaping as a new city landmark
Metro Tunnel | 24th August, 2022
The spectacular interior of the Metro Tunnel's new Town Hall Station has been revealed, with platforms that stretch from City Square to Federation Square, more than 30 metres below Swanston St.
New images of the station show its vaulted arches soaring up to 10m above 19m-wide platforms – some of the widest metro platforms in the world.
When it opens in 2025 the station will feature a major public artwork by Mexican-Canadian artist Rafael Lozano-Hemmer, adding to Melbourne's reputation as the nation's cultural capital.
Lozano-Hemmer's works are held by museums around the world including the National Gallery of Victoria. He's exhibited work at the Museum of Contemporary Art Australia (MCA), Dark Mofo and Federation Square.
Progress on construction at Town Hall Station is also powering ahead in the leadup to the start of train testing in the tunnels in 2023.
Crews have poured more than 2000 cubic metres of concrete to form the surfaces of the station's signature arches. More concrete pours have formed the slab foundations for the station's platforms.
At the same time work has stepped up on installation of mechanical, electrical and plumbing equipment in the station, including tunnel ventilation fans in the City Square entrance.
Work is also continuing on the pedestrian underpass that will link the new station to Flinders Street Station and City Loop services.
The new section of underpass structure under Flinders St is in place, with major construction within Campbell Arcade and Flinders Street Station now under way to complete the connection. 
The plans will preserve the heritage features of the much-loved Campbell Arcade and include installing lifts in the Flinders Street Station subway so people of all abilities can access the station's platforms.
Two 50m-high tower cranes are being installed over Swanston St to allow crews to dismantle the acoustic shed over the station site at City Square.
After being a Melbourne CBD feature for four years, the shed will be dismantled piece by piece, with specialist crews removing each panel and the tower cranes lifting the pieces onto trucks for removal.
Work will soon begin on the station's upper levels and above-ground entrance at City Square – one of seven station entrances that will take people to Metro Tunnel services and, in 2029, Melbourne Airport Rail services.
Town Hall Station will be a new gateway to Melbourne landmarks such as Federation Square, ACMI and St Paul's Cathedral. •
Pic 1: Town Hall Station construction progress showing the vaulted arch ceiling over the platforms.
Pic 2: An artist's impression of Town Hall Station, opening in 2025.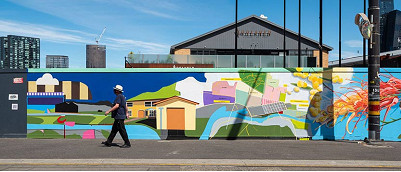 November 21st, 2023 - Adrian Doyle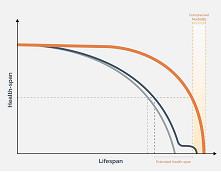 November 21st, 2023 - Susan Saunders

Subscribe
to
all
the
news
Like us on Facebook
Download the Latest Edition