Town Hall Station's City Square works ramp up … and up!
The Metro Tunnel's City Square site is set for some major changes over the next nine months, with construction of the new Town Hall Station moving into the next phase.
Workers have been busy building the station from deep underground upwards during the past six months, at all hours of the day, with the site's huge acoustic shed shielding nearby businesses and residents from noise and dust.
Now crews have started preparations for the next phase of construction, which will include installing two large cranes over the Swanston St footpath between Collins and Flinders streets.
After the two 50-metre cranes arrive early next year they will be used to dismantle the shed to make way for construction of the station's upper levels and City Square entrance. The deck inside the shed, which trucks use to transport equipment and materials to and from the site, will also go.
Crews are already preparing to install the cranes' 20-metre-high gantries on the Swanston St footpath between Collins St and Flinders Lane. These raised platforms will allow people to keep using the footpath – walking directly under the giant cranes.
Other changes will include a new loading bay, concrete pump and gantry next to the site on Collins St. Once the cranes are installed, trucks will no longer directly access the site – instead, the cranes will transport materials from the loading bays at Collins St and Flinders Lane.
There will also be minor works at the Collins St/Swanston St intersection, and some temporary overnight closures of roads and footpaths. Local residents and businesses will be notified directly, and information will be available at the Metro Tunnel website, metrotunnel.vic.gov.au.
Town Hall Station will be 260 metres long – more than a city block – and as deep as a five-storey building. It will directly link passengers from the Metro Tunnel to Flinders Street Station and City Loop services.
Town Hall Station, along with State Library Station at the northern end of Swanston St, will be a new entry point to the city for thousands of passengers every day.
The Metro Tunnel is on track to be completed in 2025. When finished, it will create capacity for more than a half a million extra passengers a week during peak times across Melbourne's train network and slash travel times to key destinations including the Parkville health, education and medical precinct and the St Kilda Rd commercial area. •
For more information: metrotunnel.vic.gov.au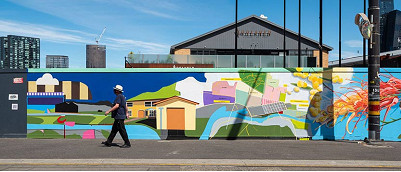 November 21st, 2023 - Adrian Doyle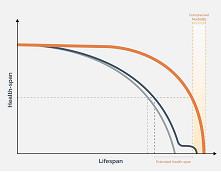 November 21st, 2023 - Susan Saunders

Subscribe
to
all
the
news
Like us on Facebook
Download the Latest Edition