Traders relieved after council waives outdoor dining fees  
Brendan Rees | 27th April, 2022
Hospitality traders in the CBD are breathing a sigh of relief after the City of Melbourne waived outdoor dining fees for another seven months as the city recovers from the pandemic.
Permit fees for outdoor dining and busking have been frozen since the extended outdoor dining program began in October 2020 and were due to be reinstated on April 1.
But at the council's March 29 meeting, councillors endorsed an extension of the program until October 31 after city activation portfolio lead Cr Roshena Campbell led a motion saying, "Many businesses are still struggling as we move into the winter months" and it wasn't "the right time to impose that fee burden on them."
"They're concerned about ongoing consumer confidence and early this year 74 per cent of them told us they were struggling to survive."
Cr Campbell said outdoor dining "has been critical" for small businesses that had been "hard hit" by the pandemic.
"Not only has it been a safer environment for many of them to trade in, it's allowed them to trade through restrictions, including density limits, and help them – many of whom had suffered severe impacts to their cash flows over the past two years."
For Jenny Grady, general manager The Mitre Tavern Steakhouse in Bank Place, the news of the waiver was warmly welcomed.
"The Mitre Tavern is extremely grateful. The City of Melbourne is obviously doing everything they can," she said.
"It's a small thing, but it's not about the money, it's the actual feeling that they understand what we're going through."
They're not the government, they can't give us grants, they can't give us staff so it's more that they're doing something to obviously be part of the community.
Ms Grady said business had bounced back, and while not all office workers had returned five days a week, "we're obviously extremely grateful for any customers that come in for lunch and dinner."
But she added, "Our biggest issue is staff. If you're looking for a job, come and see me."
Barry McGrath, the manager at Henry and The Fox restaurant in Little Collins St, said his team was "really thrilled" that dining fees would be waived "because the council is taking into consideration small businesses, especially in the CBD; it's hard enough as it is."
"Staff is still impossible to get, but the city is picking up thank goodness."
Alexander Conway, restaurant manager of Rice Paper Scissors in Hardware Lane, said "any support is always appreciated for sure", adding their revival after lockdowns had so far been positive.
"We're probably busier than we've ever been. It's nice to see people back in the city," he said.
Lord Mayor Sally Capp said the outdoor dining program had delivered an additional 18,000 restaurant seats across 1500 businesses while creating 100 new jobs.  
"We want to entice more people to our city and help traders serve as many customers as possible, and outdoor dining is one way we can do that."
Cr Capp also acknowledged the city was desperately in need of staff in the hospitality, tourism, and retail sectors, and called on all job seekers to consider applying in the CBD.
According to SEEK, there were 5410 hospitality and tourism jobs advertised within the CBD – a 180 per cent increase on 2019's figures.
"Melbourne has some of the most famous hospitality and fashion scenes in the world, so we're calling on anyone who wants a job in these ever-growing sectors to focus on the city and contact our traders directly or apply via job websites," Cr Capp said.
In other developments, the City of Melbourne is currently auditing businesses with outdoor dining parklets after concerns were raised the infrastructure wasn't being used or was "falling apart."
The City of Melbourne's manager of on-street support and compliance Dean Robertson said local laws officers were out in force speaking with hospitality businesses who weren't using or maintaining the parklets.
Parklets were introduced last year to allow outdoor dining along footpaths and in parking spaces, parks and laneways in a bid to revitalise the hospitality industry.
But the cost and responsibility of maintaining the infrastructure had now fallen on businesses after parklets were gifted to outdoor dining venues by the City of Melbourne, Mr Robertson said.
"We've got a couple of restaurants we're monitoring; they only using them to store things in, they're not using them for outdoor dining," he said in an address to the EastEnders CBD residents' group in April.
"If you can't keep the upkeep then you lose it … we took one off a place last week [mid-April] because they were refusing the upkeep, and they would only put it out when there was an overflow inside."
Meanwhile, applications have opened for small businesses to apply for grants between $500 and $5000 for air ventilation and filtration equipment to improve ventilation and help reduce the spread of COVID-19.
Applications close June 24 •
For more information: coronavirus.vic.gov/ventilation
Captions: Diners at The Mitre Tavern and Rice Paper Scissors.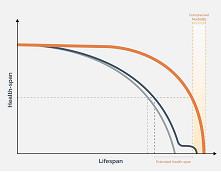 November 21st, 2023 - Susan Saunders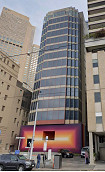 November 21st, 2023 - Barbara Francis & Rus Littleson

Subscribe
to
all
the
news
Like us on Facebook
Download the Latest Edition