Turning Green
CBD News | 27th January, 2022
By Chris Mineral
"There's always time," Bailter Space singer guitarist John Halversen said introducing a song at their Melbourne show promoting their Robot World album.
Years later, Melbourne songwriter singer guitarist Courtney Barnett's new album Things Take Time, Take Time is receiving tremendous accolades from critics and fans alike. This is a collection of songs demo-ed and recorded during all those lockdowns and gaps between.
This material is as strong as her much-loved Avant Gardener. Some of the songs were written at The Joshua Tree, a town in the desert that has a mystical vibe to it. The Joshua Tree is a place that Courtney Barnett likes to stay at before or after tours.
During a west coast tour of the USA to help promote the album, near the end of the tour the Courtney Barnett group played on Cheryl Waters's Midday Show on KEXP on December 14, 2021. Some may say that this was the best performance of the tour. The four songs they played on the show were Rae Street, Sunfair Sundown, Before You Gotta Go and Turning Green. The band played this radio show before playing The Paramount Theatre in Seattle that night. Stella the drummer who also helped produce the album was fantastic. She's worked previously with Courtney Barnett when she recorded and toured an album with Kurt Vile.
Turning Green is a great song where after singing along with a cowbell in the first half of the song Courtney Barnett shreds it on guitar in the second half, a beautiful ascending lead break that sounds like a combination of Tom Verlaine and Rowland S Howard. It is fantastic, Barnett had it dialled in for Cheryl Waters audience.
Rae Street is like a fictionalised whimsical account of Courtney Barnett's experience of living in an apartment north of the Yarra River with a view of a cul-de-sac street. There's something very Raymond Carver about the song. The film clip to Rae Street is a cracker. Barnett and her creative team have excelled in creating some awesome videos to her songs from the album. In the live context the songs sound better than ever.
For the final 14 and a half minutes or so, Cheryl Waters had a conversation/interview with Courtney Barnett. Having visited Melbourne in 2017 Cheryl Waters has a great feel for Melbourne and its music and coffee culture. It's a tremendous conversation. Cheryl is a huge fan of Courtney Barnett and her music, stating that Things Take Time, Take Time is a beautiful album. It is reminiscent of Neil Young's On The Beach album.
Alice Skye will be supporting Courtney Barnett at her Forum Theatre show in Melbourne on March 17 and 18.
Camp Cope, the superb Melbourne rock trio, have announced that their new album entitled Running With The Hurricane is now available …
Two songs that were staples of summer candidates are Andrew McCubbin's Run All Night and Amyll And The Sniffers's Security from their great new second album Comfort To Me. I'm looking forward to Andrew McCubbin's new album scheduled for later this year.
Dan Sultan, Kutcha Edwards and many more play the Share The Spirit concert at Sidney Myer Music Bowl on January 26.
There will be a series of free classical music concerts at The Bowl over the course of this summer. Bring your picnic rugs, teddy bears and experience a fantastic musical treat of tremendous songs at sunset.
Benjamin Northey will be the conductor of the orchestra and Melbourne Symphony Orchestra (MSO) Composer in Residence Paul Grabowsky will play the piano for the performance on February 19. The versatile Grabowsky worked recently on an album of material with one of Melbourne's most iconic musicians, crowd favourite Paul Kelly.
Entrance is free, kick-off is at 7.30pm and the dates are February 9, 12 and 19 •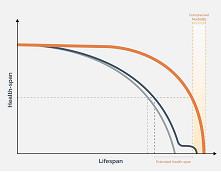 November 21st, 2023 - Susan Saunders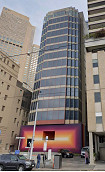 November 21st, 2023 - Barbara Francis & Rus Littleson

Subscribe
to
all
the
news
Like us on Facebook
Download the Latest Edition