Two CBD venues celebrated as among the world's best
Georgie Atkins | 25th October, 2023
Despite their recent recognition on the World's 100 Best Bars list, Caretaker's Cottage (ranked 23) and Byrdi (ranked 61) both transcend the label of "hidden gem", with their unique venue spaces that will have you cursing at Google Maps until you find them.
When co-owners Matt Stirling, Rob Libecans and Ryan Noreiks, came across what is now the Caretaker's Cottage building just under two years ago, Mr Stirling said, "it immediately spoke to the three of us."
"The place is in the name; it's the Caretaker's Cottage, it was the dwelling of the family initially living here to look after the grounds," Mr Stirling told CBD News.
"It's really right in the middle of everything – we often describe it like the house from the animated movie Up, where there's this tiny cottage and all the steel and skyscrapers of Melbourne have sort of grown around it."
While known for their modern and meticulous cocktail list that rotates with "seven fresh drinks every month", if you were to ask the team what they would recommend, "it's always going to be Guinness."
"It is a pub, it's the concept that we looked to flesh out just because it embodied all the things that we wanted to convey, which was that we're welcoming to everyone, and we've got options for everyone."
Byrdi co-owners Luke Whearty and Aki Nishikura describe their venue as an "amalgamation" of their hospitality journey together over the past 12 years, which led them to focusing on "local produce and the changing seasons".
The venue is situated within the Ella precinct of Melbourne Central, paying homage to their time spent in Asia where it's not uncommon for high-level food and drink venues to exist within public spaces such as shopping centres and train stations.
"Although the offering is quite complex and diverse, it can be broken down fairly simply – local and seasonal," Mr Whearty said.
We really wanted to create a cocktail bar that tells the story of where we are in the world so that when guests come to visit us, we can deliver an experience that is completely unique and inimitable.
New seasons bring on a fresh theme for Byrdi's menu, with spring 2023 focusing on drinks and snacks inspired by iconic dishes throughout history, such as the Pavlova.
A community-focused approach is apparent within both venues, creating "impressionable and authentic" connections with guests in the "business of humans".
Caretaker's Cottage, located at 139-141 Little Lonsdale St, is open Tuesday to Saturday, 4pm to 1am. Byrdi, located at 211 La Trobe St, GD075, is open Tuesday to Thursday, 5pm to 11pm, and Friday to Saturday, 5pm to 12am. •
For more information: caretakerscottage.bar and byrdi.com.au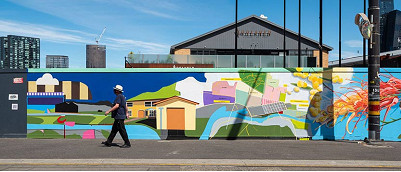 November 21st, 2023 - Adrian Doyle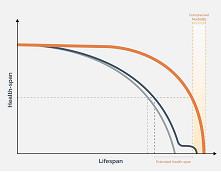 November 21st, 2023 - Susan Saunders

Subscribe
to
all
the
news
Like us on Facebook
Download the Latest Edition