Uncertain about shopping?
CBD News | 24th February, 2022
By Rhonda Dredge & Brendan Rees
So much of everyday life in the past two years has been conducted at a distance that people have become anxious about shopping.
The City of Melbourne has launched an innovative program to help shoppers regain confidence.
In The Anxiety Shop at the top of Bourke St you can talk about the issue.
Shop assistant Teneille Clarke is a talented interactive performer, and you can share your uncertainties with her.
"My job application said I have enough anxiety to be relatable in an anxiety shop but not too much to be able to cope," she said.
She got the job. She has complex PTSD but that just gives her more material for sharing with customers.
The slogan of the shop is that "weird thoughts are totally normal" and the merchandise by local artists provides an amusing take on the topic and includes t-shirts advising you to "embrace uncertainty", books about "feeling small", posters depicting strange figures, cards, and games.
The shop is one of 16 in the CBD now open where once they were empty, thanks to the shopfront activation program.
"You should visit The Anxiety Shop," said Cr Nick Reece, who spoke on behalf of a report tabled at a City of Melbourne committee meeting on February 15.
The aim of the program is to transform empty shopfronts in the CBD, Docklands and Carlton and participants claim that the opportunity to open a pop-up shop in the heart of the city has been a dream come true.
The Anxiety Shop opened in November and will close in March, while This Is Not A Toy Store opened in January and sells limited-edition toys. For artist Cipta Croft-Cusworth their Little Collins St shop had "gone way over our expectations" despite the uncertainty of the pandemic.
"It's been amazing; we have a real success story here," he said.
Mr Croft-Cusworth said the opportunity had been a "super blessing" for him and the 30-odd artists who produce hand-made toys for the store.
"We're just growing leaps and bounds because of this opportunity, and we're all feeling quite confident about ourselves," he said.
"We would never have considered having a shop in the city. We've actually gone to the next step and actually listed ourselves as a company."
He said limited-edition pieces were "reminiscent of street art energy".
Items range from skeleton bandits to bunyip boys [made from shampoo bottles], pride bears, Ayam Kampung [Indonesian street chickens], babushka dolls, flesh boys, custom dolls, and sculpted found objects.
A council report said almost 100 shops had been activated across highly visible key locations in the municipality.
According to a council survey in January, 20 per cent of shopfronts were vacant across the municipality with a further five per cent temporarily closed due to COVID •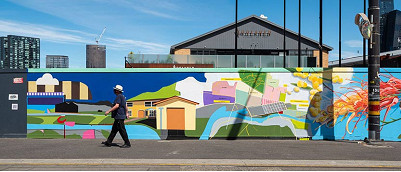 November 21st, 2023 - Adrian Doyle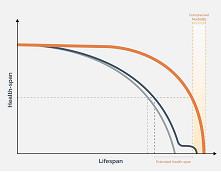 November 21st, 2023 - Susan Saunders

Subscribe
to
all
the
news
Like us on Facebook
Download the Latest Edition