Unison CEO hopes council housing project could be the first of many in the CBD
Sean Car | 27th January, 2022
When Unison CEO James King first got wind that the City of Melbourne was looking to transform one of its CBD properties into housing for rough sleepers, he knew his organisation was well-placed to deliver its vision.
The Make Room project at 602 Little Bourke St will see the council-owned building refurbished by Unison as part of a $20 million initiative offering 50 studio apartments to the city's rough sleepers. Early works are scheduled to begin in March.
And with recent figures indicating that there are anywhere between 60 and 90 people sleeping rough on our streets on any given night, Make Room presents a significant opportunity to curb what's an ever-growing challenge when it opens in 2023.
But not only will Unison be responsible for managing the physical transformation of the building, currently used to store the council's art and heritage collection, it will also manage the ongoing wraparound services for residents upon completion.
Operating under the vision – "communities that thrive" – Unison's vast experience in collaborating to not only develop housing for those experiencing homelessness, but also managing it, saw it given the nod to deliver this life-changing project.
Speaking with CBD News in the wake of receiving a $1.75 million grant from the Ian Potter Foundation last month, taking its fundraising total up to $11.75 million, Unison CEO James King said this would be the crucial component to ensuring successful outcomes.
"The project isn't so much the success; the success is when I see rough sleepers being accommodated who otherwise wouldn't be accommodated in the CBD. And, after a period of time, they've been able to sustain their tenancy and transition into long-term housing," he said.
"I think it's [managing construction and wraparound services] pretty important because we have a very deep understanding of what works and what doesn't and especially for this cohort. If you look at some of our projects which have won awards recently we have offices located on site. It's part of our place-based approach."
"We're acutely aware of the homelessness and rough sleeping problem or numbers in the CBD. We work with that cohort daily anyway, so we're not shocked by some of the challenges."
With an existing presence in the CBD at its 660 Elizabeth St office, as well as other bases spanning from Geelong and Melbourne's west to the northern suburbs, Unison has a long history of providing housing for our most vulnerable.
Having led Unison as CEO for the past two years after first joining as the director of property development, Mr King said the organisation's impact in changing people's lives had proven powerful in his own journey in the housing industry.
He told CBD News that one moment forever etched in his memory was showing a resident their new bedroom in a project completed by Unison in Footscray. He said the man, having only previously lived in rooming houses and on the streets, "couldn't get his head around what the bedroom in the apartment was for".
"When I explained to him that was his bedroom that was where he slept and that he didn't have to sleep in the kitchen, that was quite an emotional moment for him. He'd never been in his own sort of bedroom before where he didn't have to leave," Mr King said.
"So, in my journey in community housing, it was at that moment a lot of it kind of came home to me in terms of helping those who need help and giving them that opportunity to establish a home. That was pretty powerful for me."
It's that same opportunity to provide the human right of safe and secure housing to our city's most vulnerable which is what makes the project at 602 Little Bourke St so exciting, according to Mr King.
He said the initiative also underscored the City of Melbourne's commitment to ending homelessness.
"They're [the council] putting up their asset, putting their money where their mouth is so to speak," he said.
"I think they came to the position that long-term social housing is a state government problem, but that there's been under investment for a considerable period of time and there is housing stress on everyone. Whether you're on the verge of homelessness or not, everyone feels some sort of stress at some point in time."
The City of Melbourne is providing the $7.45 million former electricity network building in addition to $365,000 to begin the refit. The Victorian Government has already tipped in $9 million for the project, while the Lord Mayor's Charitable Fund has contributed $1 million.
While the project still requires an additional $9.25 million to fulfill the vision, Mr King said the City of Melbourne had considered underwriting the shortfall to allow for construction to begin.
"With projects like this, sometimes once you commence it gives funders, or donors, some confidence that the project really is happening as it said it's going to happen so we're hoping there'll be a late surge in funding as well," he said. "But we're pretty confident that we'll be able to get the funds in order to be able to deliver this project."
As part of the refurbishment, 50 studio apartments will be constructed alongside communal living areas, housing and homelessness services, a social enterprise, cafe and wraparound support for residents.
Mr King said that while Unison still had to do "a lot of due diligence" in repurposing the building, each apartment would be of a "suitable size" in accordance with the state government's apartment design standards and incorporate their own outdoor space.
"We're looking at each apartment having an instep sort of balcony within the building envelope which creates some challenges but gives the residents the ability to have their own sort of outdoor space," he said.
Despite managing a number of government-owned properties for other housing initiatives, he said that the model of partnership underpinning the Make Room project represented a first for Unison.
With the City of Melbourne, Victorian Government and a significant core of philanthropy joining forces, he said he hoped Make Room would be the first of many more projects just like it in the CBD and surrounds.
"There's no reason why it can't be replicable and I'm really keen to develop it and deliver this project so that people do ask that question – 'okay, it's been delivered successfully, and these are the outcomes. What's next?'" he said. "I know the City of Melbourne has a serious mandate to look at replicating this across other assets in the CBD." •
For more information: participate.melbourne.vic.gov.au/make-room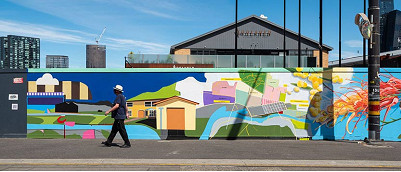 November 21st, 2023 - Adrian Doyle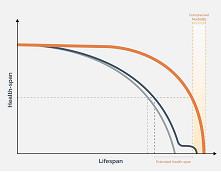 November 21st, 2023 - Susan Saunders

Subscribe
to
all
the
news
Like us on Facebook
Download the Latest Edition