University of the Third Age left "frustrated" by council's "lack of support"
Kaylah Joelle Baker | 27th April, 2022
In a City of Melbourne 2020-2024 strategic plan Melbourne is deemed a great place to age, but according to University of the Third Age Melbourne City (U3AMC) its lack of support from the council in finding a permanent space is telling them differently.
As a global not-for-profit organisation focused on helping semi-retired or retired over 50s to thrive through physical and social activities and stimulating courses, U3AMC's president Russell Huntington can't understand the council's hesitancy.
"We are asking them because they say Melbourne city is a great place to age. If Melbourne is a great place to age, how come the City of Melbourne council can't provide us with any support," he said.
"Our organisation is one of 104 U3As in Victoria, and you will find them across the suburbs and in the country areas, but we are the one based in the City of Melbourne."
Conducting classes in 13 scattered locations between South Yarra and Carlton, including their old Ross House office they now use for a small number of classes, U3AMC is requesting a permanent space from the council to aid local Melburnians in staying active and enjoying life.
Specific requirements for the space have also been provided to the council, with U3AMC seeking a two-desk office area, a meeting room or two for 10 people to meet, an area with access to a hot water supply for tea and coffee and at least three classrooms to accommodate up to 25 members.
The request is not an unexpected one with Mr Huntington stating neighbouring U3As such as Port Phillip and Hawthorn have been provided with "spectacular facilities" by the local government authority of those areas.
"Our target is the City of Melbourne. The reality is about 25 per cent of our members are residents of [the] Melbourne City Council [area], the other 75 per cent live in the inner suburbs," Mr Huntington said.
"Even though we draw people from outside the CBD, we only offer activities in the city of Melbourne. We do these activities in 13 different locations because we have never been able to encourage the council to give us dedicated accommodation."
While the membership fees are higher than other U3As due to rental costs and 80 per cent of their revenue being spent on rent for the 13 locations, Mr Huntington said it was not the concern of payment that was the problem.
"We are not concerned about paying the rent, we are frustrated that the Melbourne City Council gives us no priority whatsoever when it comes to making accommodation available," he said.
"They just very politely say, 'there are so many other community organisations that want space that we can't give you any priority at all', but they don't bother to explain further."
Discussions and concerns surrounding the lack of permanency for U3AMC have been paramount throughout the same period the City of Melbourne has been voicing concerns about vacant shopfronts due to the pandemic.
U3AMC sent a proposal through to the council back in May last year, followed by numerous emails at the end of last year.
It was then in January that a City of Melbourne council survey indicated 13 per cent of street-facing shopfronts were vacant.
While short-term shops have been considered an adequate answer to the problem, Mr Huntington said U3AMC could also play an important role in reactivating the city.
"U3A Melbourne City is a great contribution to keeping seniors and retirees active and it's also helping the Melbourne city's economy by getting foot traffic back," Mr Huntington said.
"We have more than 1000 members and while a tiny number of them might walk to their classes, the other 95 per cent will take public transport to their classes and this means foot traffic in the city."
"It also means [members] will go to French class and with their friends from the French class will go to have coffee or lunch after."
Mr Huntington also added that the wide range of classes attended by members and the mission of U3A were "consistent" with what the City of Melbourne considered a priority.
A City of Melbourne spokesperson told CBD News that the council's community and city services team was working through challenges in meeting U3AMC's specific requirements.
The council spokesperson said that it regularly received requests from different community groups and aimed to manage short- and long-term accommodation requests fairly.
"Community organisations play an extremely important role in [the] city," the City of Melbourne spokesperson said. "[We] thank them for their vital work and the positive impact they continue to have."
"Community leasing spaces are more limited in the City of Melbourne than in other council areas, due to higher demand, and limited available space."
"We are acutely aware of the challenges faced by many organisations in accessing affordable and permanent operating spaces, and we are continuously looking for solutions and accommodation options for community organisations across our municipality."
While no resolution has yet been found, U3AMC is continuing its push for a space with the hope to have their memberships increase from 1000 back to their pre-pandemic numbers of 1300.
For more information on volunteering or getting involved in social events or the various courses from language to art, fitness and writing, visit the U3A Melbourne City website •
For more information: u3amelbcity.org.au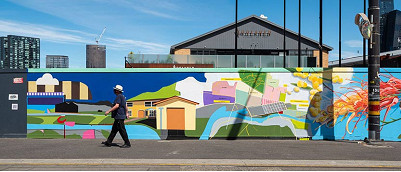 November 21st, 2023 - Adrian Doyle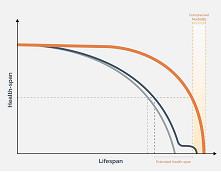 November 21st, 2023 - Susan Saunders

Subscribe
to
all
the
news
Like us on Facebook
Download the Latest Edition