Upbeat about Little Bourke St
Rhonda Dredge | 23rd March, 2022
Melbourne Money is back and locals are taking advantage of the 25 per cent discount on meals at cafes along Little Bourke St, giving the street quite a lift.
Nick Aristos, a resident of a nearby tower, had just been to West Lake Restaurant to ask about yum cha when CBD News met him on March 17.
The previous week he had used the discount for a meal with friends at the Shark Fin Inn.
"I want to buy some chicken feet for a friend," he said. He found out they would be available until 4.30 pm but they won't be eligible for the discount.
The rebate is for meals in the $40-$500 range, a far cry from "susso" ration vouchers in The Depression, but an historic measure, nonetheless, to support local cafes.
The doors of West Lake were tragically closed during the last lockdown. Le Charmé across the road was open with a limited menu for takeaway, but most orders were being delivered in yellow Easi bags.
One nearby noodle café was even selling its takeaway partly frozen, for people taking their lunch back to the surrounding towers to thaw out. Eating at home was the norm.
Things have now vastly improved since those lonely days. The noodle café is full of diners and everything is open but, according to Nick, Little Bourke St is still quieter at lunch time than it was before the lockdown.
"The CBD has changed a lot," he said. "During the day it had that corporate atmosphere, people in suits getting coffees. You don't see that as much. You see the evenings are busy with people going out."
During mid-March the Shark Fin Inn was booked out, and diners were waiting outside Niubi, a café with a Malaysian flavour in Heffernan Lane, because one of its dining rooms was full.
"It [Melbourne Money] is good," Nick said. "My friends are taking advantage of it. It gets us all out to have a meal."
We're seeing queues outside of eateries. Café culture is really coming back in a big way and restaurants are doing well.
To take advantage of Melbourne Money, with was reintroduced on March 7 for midweek dining, you have to apply online and upload a picture of the receipt but according to locals it's not hard.
Nick stayed in the city during the lockdown. He's an owner/occupier nearby. "It's a good place if you're a bachelor," he said.
The culture of the inner CBD is returning slowly but with a difference. White fluffy dogs are in rather than shirts and slacks.
"Every second person has a Gucci handbag and a white fluffy dog. Because people have been low, tired and burnt-out, they're now coming out and letting their hair down," he said.
"You can go out for a walk, catch a movie, do shopping, get a bit of everything. You feel safe."
The mood is upbeat even if there are complaints about construction sites and constant road works.
Little Bourke St is a place that actually belongs to locals during the day •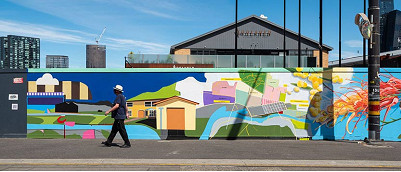 November 21st, 2023 - Adrian Doyle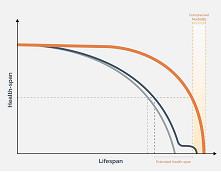 November 21st, 2023 - Susan Saunders

Subscribe
to
all
the
news
Like us on Facebook
Download the Latest Edition