Vacant shopfronts revived in the CBD
By David Schout
A host of empty shopfronts in the CBD's eastern end are set to be transformed into space for artists, artisans and entrepreneurs.
In a move to revitalise areas hit hard by COVID-19, empty shopfronts will be converted into creative spaces, bespoke displays and pop-up shops.
The $2.6 million joint Victorian Government and City of Melbourne program will initially target three areas with the highest vacancy rates across the city— the CBD's eastern end, Docklands and Carlton (Lygon St).
These areas were deemed most in need of activation via data collected through monthly vacant shopfront audits and anecdotal evidence.
Specifically within the CBD, the program will be enacted on three streets: Bourke, Little Bourke and Little Collins (all between Spring St and Swanston St).
Examples range from short-term activations — including lighting and artwork in the shopfront, and window displays of products from local businesses — to longer-term 12-month tenancies for small or micro businesses to get into the market on "favourable rental terms".
The council's business chair Kevin Louey said while repeated lockdowns were disheartening, it was important the council was proactive when the city reopened.
"It's a spiraling effect we're going through at the moment," he said at an August 3 Future Melbourne Committee meeting, just two days before Melbourne entered its sixth lockdown period.
"I think as the days and if not weeks and months go past … the unpredictability of what will happen in the future, I think we need to be able to give some confidence to these precincts that at least we will provide some activity, try and generate pedestrian traffic and get things happening to make it more inviting."
A panel of suppliers has been appointed to work with commercial property owners, leasing agents and businesses with vacant or underused spaces.
These suppliers will then connect owners and agents with creatives and entrepreneurs to provide flexible, short-term licence agreements.
If done well, the council believes the program will be a win-win for both parties.
In May 2021, around one in five shops across the City of Melbourne were vacant or temporarily closed due to COVID-19.
The City of Melbourne said it was "likely that the vacancy rate will rise as a result of subsequent lockdowns"
Cr Louey said some of the vacancy figures were "scary".
"I think it's evident that as we walk around the city today, that it's disheartening to see the amount of devastation and the vacancies in the retail sector, particularly I've spent a great deal of my life in Chinatown and I knew most of — actually all of — the big operators that have had to close in the last 12 months and it's very sad that those successful operators that have been there 30 to 40 years have now gone and the premises are vacant."
Cr Louey noted, however, that some new city businesses had opened their doors in recent months, in a development that spoke to an ongoing "confidence within the city".
The council said it was open to expanding the shopfront activation program into new areas, and that management was due to report back on progress in February 2022 •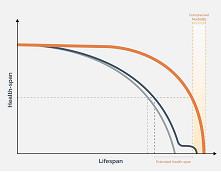 November 21st, 2023 - Susan Saunders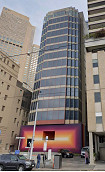 November 21st, 2023 - Barbara Francis & Rus Littleson

Subscribe
to
all
the
news
Like us on Facebook
Download the Latest Edition