Want a healthier, safer CBD? Open an overdose prevention centre
Dr Paul MacCartney | 20th September, 2023
On August 31, International Overdose Awareness Day, more than 200 people gathered on the steps of Parliament to remember those who have lost their lives to drug overdose.
Among the mourners were mothers and fathers grieving the death of their precious children, some of whom had died alone in laneways just blocks away from where the crowd gathered.
If this were a vigil for any other health crisis, politicians from across the political spectrum would have flocked to attend. But the stigma of drug addiction kept many away.
As a community we stand at a pivotal juncture; to continue our current response which condemns drug users to inject in public toilets and alleys where they are at high risk of overdose and death. Or follow evidence and expert advice about what will save lives and improve the health and amenity of the entire community.
The journey to establish an overdose prevention service – also known as a supervised injecting room – in Melbourne's CBD started 25 years ago. The first injecting room in the CBD was proposed in the mid-1990s attracting widespread support from the community, health sector and the then Kennett government, but failed to materialise.
Now, in 2023 we stand at the crossroads yet again, with Premier Daniel Andrews having committed to establishing a CBD injecting service in 2020 after an independent expert recommendation, and the commissioning of a report from former Victoria Police commissioner Mr Ken Lay AO, APM.
In the three years since the Premier's 2020 commitment, the City of Melbourne has become the ground zero of heroin overdose deaths, according to the Victorian Coroner, and drug-related ambulance callouts have overtaken neighbouring Yarra – a stark reminder that the problem has not gone away.
This trend can be reversed with the introduction of a CBD overdose prevention service with wraparound health services.
Countless evaluations of supervised injecting centres world-wide (there are more than 120) such as the one in Sydney set up in 2001 have demonstrated that these services provide many benefits including reducing overdose deaths, freeing up ambulances, connecting people to drug treatment and health services and improving amenity by keeping needles off the streets.
Right now, our CBD is operating as a 24/7 unsupervised injecting room extending over many city blocks.
City-based drug support service, The Living Room, responded to 148,000 requests for clean injecting equipment in the CBD.
Cohealth's outreach team has seen a threefold increase in the number of people it is supporting on CBD streets during the past 12 months, and is responding to more overdoses than ever as people return to the city post-COVID.
The honeypot is already here. Drug use is happening in our city whether we like it or not, the question is whether we want people dying in the streets or look at alternative, proven, health-based responses.
Overdose prevention services do more than just save lives. They help transform lives by connecting people to pathways out of addiction.
Research shows that people who use injecting services are five times more likely to commence drug treatment.
Supervised injecting rooms also help reduce drug-related crime. Since it opened in 2018, the North Richmond Medically Supervised Injecting Room has connected 850 users to pharmacotherapy such as methadone, enabling them to stop buying and using heroin, and cease funding the illicit drug trade in Melbourne.
Victoria Police report that overall crime in the area around the North Richmond facility has dropped to its lowest level in five years, including a drastic reduction in drug related offending.
In the 25 years since a CBD injecting room was first proposed, community sentiment has evolved, shaped by evidence and compassion.
This year, more than 80 CEOs of high-profile organisations spanning healthcare, youth, religion, law and research signed a joint letter endorsing a supervised injecting room in Melbourne's CBD.
When we see people dying of entirely preventable causes, and vulnerable people suffering in our streets, we have an obligation to act.
It's been more than three years since the Victorian Government announced it would establish an overdose prevention service in Melbourne's CBD.
During that time almost 40 people in the CBD alone have lost their lives to drug overdoses; deaths that are entirely preventable. How many more people need to die before we finally see action?
If we want to move drug use off the streets and help people get off drugs, if we want to make the CBD a safer and healthier place for everyone, if we want to improve the lives of highly disadvantaged people, then an overdose prevention service embedded with other health services is the solution. •
To show your support for a CBD overdose prevention service, sign the petition.
Dr Paul MacCartney is an addiction medicine specialist cohealth.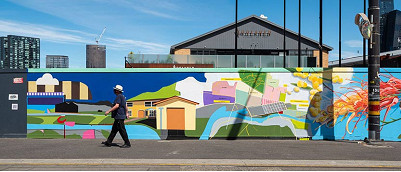 November 21st, 2023 - Adrian Doyle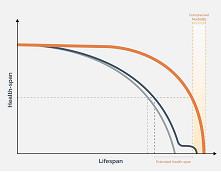 November 21st, 2023 - Susan Saunders

Subscribe
to
all
the
news
Like us on Facebook
Download the Latest Edition