Wanted: a chef with loyalty
Rhonda Dredge | 22nd June, 2022
Many restaurants in the CBD have become less visible as they wait for the right time to reopen their doors.
Merica Charungat thought she had the solution when they brought a new chef in from Thailand.
"It was a quick fix," she told CBD News. "We'd rather close than affect our brand."
The chef got a better offer from "a big restaurant" and gave notice. "You can't force someone to work even with a contract."
Now she has a sign in the window that she's hiring but she doesn't want to make the same mistake. "We need someone who wants to work with passion."
During pre-COVID days, Thai Tide on Bourke St offered 400 dishes and had a 100-seat capacity.
The restaurant reopened last year with the new chef, offering 40 dishes and 25 seats. It has been closed since he left.
At White Mojo in Hardware St there's a similar, less heartbreaking story. The cafe also has a "We're Hiring" sign in the window.
"We lost a sous chef to a hotel restaurant," manager Penelope Cheng said. "They're big and can do a bigger offer. It's all about the money."
She said she had a good relationship with the current chef over six years and that loyalty was keeping the café going.
"It's not a happy street," she said of Hardware St. "Anything could happen. One café is only open two days. We've just closed on a public holiday. It still seems quite dead."
Staff loyalty is the major issue in this volatile economic period, with the Fair Work Commission having just handed down a minimum wage increase of 5.1 per cent.
"It's $22.40 an hour for hospitality workers but no one is willing to take a job for that," Ms Cheng said.
On the upside, hospo workers are negotiating better conditions such as four-day weeks but this can mean longer shifts.
One CBD hotel is reputed to have told its staff to find any international students they can and offer them work.
Thai Tide has pivoted the business and is offering take-home meals from supermarkets around town and this side of the business is thriving.
The bottom line is that you don't need a chef to make the dishes for the recipes are
standardized and the ingredients measured.
Ms Charungat still hopes to re-establish the dining experience but is being cautious about who she employs.
"We're looking for the right time to re-open. We've tried to push. In the end we didn't find the right workforce. We have to learn to walk again." •
Caption: Merica Charungat at the Thai Tide restaurant.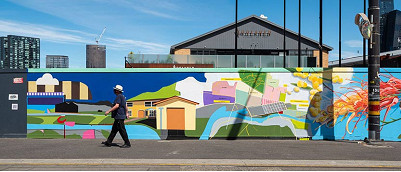 November 21st, 2023 - Adrian Doyle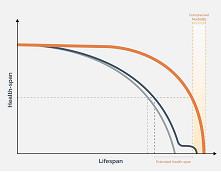 November 21st, 2023 - Susan Saunders

Subscribe
to
all
the
news
Like us on Facebook
Download the Latest Edition