Waterfall
Chris Mineral | 23rd March, 2022
Charles Jenkins may have found the missing song to The Beatles' Magical Mystery Tour.
The song is Waterfall, the third track on Charles Jenkins' latest vinyl record Radio Sketches released this year.
The Melbourne singer-songwriter guitarist has delivered this beautiful song to the world, and it has a fantastic film clip to accompany it. This is a companion song to Do Not Disturb from Charles Jenkins' 2020 solo album When I Was On The Moon.
With Radio Sketches (Silver Stamp Records) the album has a warm portrait photograph of Charles Jenkins with his acoustic guitar at the microphone on a stage; a great photo by Steve Cook with a script of the album's title and artist name by cool artist Ash Oswald. In contrast When I Was On The Moon's front cover is a picture of a flooded land with just the tops of tall trees jutting through the surface of the water. A desolate scene.
Appropriate too as this record has only Charles Jenkins and acoustic guitar playing into a microphone – a homage to Bruce Springsteen's approach when he recorded his Nebraska album perhaps. With Radio Sketches, it is a body of work created by a group of musicians assembled by the artist.
The core musicians who played and recorded with Charles Jenkins on Radio Sketches were Douglas Lee Robertson, Davey Lane (You Am I) and Peter Farnan. Suzannah Espie makes an appearance on My Darlin' Gal. Kudos goes to sound engineer Colin Wynne for mastering the recordings at The Thirty Mile Studios giving a rich, warm texture to the sound. Radio Sketches is the result of 3RRRs radio announcer Jonny Von Goes's (JVG) radio show segment where he challenges an artist to write a song/poem about a word or name that he gives them. The opening track to Radio Sketches, Ray Winstone, is an example. Charles Jenkins has delivered a great collection of songs, inspired by JVG.
Glenn Richards of Augie March with guitarist Dan Luscombe will be performing at the much-loved John Curtin Hotel on Friday, April 8. This is a must-see show.
During lockdown, Melbourne muso Stephen Cummings bought Sweet Whirls official debut album, How Much Works, on a digital platform.
He liked the album so much he ordered a physical vinyl record, so he could feel the vinyl audio warmth and read the lyrics. Rocksteady Records Deliveries took care of delivering the goods. Some prayers are answered unexpectedly.
Sweet Whirl, aka Esther Edqvist has been ticking boxes. When an artist pulled the pin on a show due to COVID issues at the recent Brunswick Music Festival (BMF), Sweet Whirl came to the rescue and played the important slot. Her solo set was reminiscent of John Cale. Emily Ulman, head honcho of BMF is now a big fan.
Sweet Whirl loves The Allman Brothers Band, Velvet Underground, Interpol Mudhoney. She's played a gig with the beyond and beneath underground cool Caroline No, Ashes of Dead Star. Her t-shirts are designed by Hann Earles and are superb. Her cover of CCR's Have You Ever Seen The Rain, available on her Bandcamp page, is ace. Her music is uplifting and melancholic at the same moment; paradoxical.
The Sweet Whirl band play Max Watts, Swanston St, Melbourne's CBD on June 6, 2022 •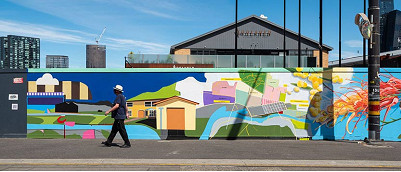 November 21st, 2023 - Adrian Doyle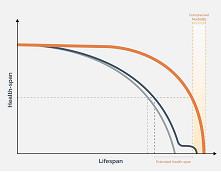 November 21st, 2023 - Susan Saunders

Subscribe
to
all
the
news
Like us on Facebook
Download the Latest Edition