"We need to start thinking about retail"
Brendan Rees | 23rd March, 2022
A small business owner at the much-loved Royal Arcade says shopping vouchers similar to the popular Melbourne Money scheme should be offered to boost the struggling retail sector.
Abbie Siegal (pictured), the owner of French perfumery business and beauty salon Paint n Powder, said while foot traffic was slowly picking up at the boutique shopping arcade at the centre of the CBD, she believed a joint effort from the state government and the City of Melbourne was needed to entice people back to retail shopping.
"All the incentives are about getting people here in the evening, which does absolutely nothing for retail," she said, referring to football and dining.
"Just getting off the train at Spencer St or at Flinders St doesn't do anything to Melbourne, it helps Docklands which is great, and it helps Fed Square and that's it."
"We need to encourage people to be in town."
It comes as the City of Melbourne said that $3 million had been claimed during the second week of Melbourne Money, which is designed to bring diners back to the city.
The council said $14 million had flowed directly to businesses as diners claimed 25 per cent back on their bill at restaurants, cafes, and bars.
"We've seen our dining precincts full and our stores brimming with customers. Riding the wave of a hugely successful Moomba and the start of the AFL season, Melbourne is well and truly returning to its marvellous best," Lord Mayor Sally Capp said.
However, retail stores, particularly fashion, who were hit especially hard by the lockdowns of the past two years, have fought hard to stay open
The impact of the pandemic is exposed at the Royal Arcade with CBD News having sighted six empty shop fronts with "for lease" displayed.
This included a former games and puzzles shop, which had a hand-written message at the window saying: "The Games Shop 1978-2022. So long, and thanks for all the fish!"
Ms Siegal, whose shop is a second-generation business since being opened in the 1960s by her parents, said she was determined to stay open, but had reluctantly made the decision to move four shops down at the Arcade, which would be a "much more commercially viable proposition than we are at the present moment."
"It is a COVID relocation rather than a COVID casualty," she said.
But moving forward, she said, "we need to start thinking about retail", which was struggling due to a lack of office workers and a lack of incentives.
The matter was discussed at a recent community meeting whereby a business owner said while some restaurants had experienced a boost with parklets, retailers had been "totally neglected".
In response, the City of Melbourne CEO Justin Hanney referred to the council's business concierge service, saying, "We've run some pretty intensive support services for retailers".
"We asked people to door knock," he said in reference to council staff offering support.
On a positive note at the Royal Arcade, a new pop-up shop called Oneiric studios has opened at shop 43, which features a stunning golden spiral staircase.
"We are already so thankful for the positive response to the launch of our first store," the owners said.
From basic pieces such as tailored pants and shirts to knitwear and outerwear, the owners said their focus was on sustainability and "offer alterations free of charge to make sure every piece fits perfectly and lasts a lifetime."
"We honour the classic notion of fashion, which encompasses high quality materials and well-tailored styles."
Another store, Sohum cosmetics, said it was grateful for its many loyal customers "who have continued to support us through the pandemic."
"There are lots of unique and beautiful stores around Melbourne for everyone to enjoy, we can't wait to see you all." •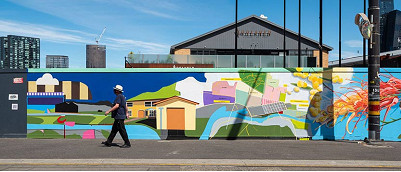 November 21st, 2023 - Adrian Doyle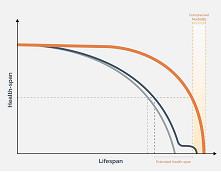 November 21st, 2023 - Susan Saunders

Subscribe
to
all
the
news
Like us on Facebook
Download the Latest Edition