What's at stake in this election?
Ellen Sandell | 23rd November, 2022
On November 26, Victorians will head to the polls to select our state MPs.
It's been my privilege to be your state MP for the past eight years, representing the Greens, and I'm putting my hand up to be re-elected.
I'm running for re-election because I believe we need strong voices in our Parliament who will stand up for our community and represent our values, rather than someone who may be beholden to the factions of the major parties.
Before I entered Parliament, my background was in science, as a CEO of a national climate change non-profit organisation, as well as working in the public service on climate policy.
I have spent my entire adult life working for solutions on climate change – but from what I observed throughout my career, governments generally act on these big issues when they're pushed.
That's why we need Greens in Parliament, to push the government to go further and faster when it comes to important issues like affordable housing and climate change, and to make governments more accountable to the people they're elected to represent.
During my time in the Victorian Parliament, we've shown that the Greens help shape the decisions that governments make.
The ban on toxic gas fracking, the cash-for-cans recycling scheme (starting next year), stopping the East West toll road, and the Victorian Renewable Energy Target – these were all policies that Labor was initially opposed to. But after strong campaigns by the Greens, working with the community, we got them to change their position.
The Greens will not always get the public credit for these policy outcomes, but it is safe to say that without the Greens, Victoria would be a much less progressive place.
I've also been proud to successfully achieve outcomes for our local area, such as $7 million for Kensington Primary School, $8 million for Carlton North Primary, seeing new school campuses built in Docklands and North Melbourne, getting millions extra invested in our public maternity care, and more.
Right now, we have several crises on our hands: housing is becoming totally unaffordable, we're seeing the impacts of climate change in floods and extreme weather, and of course huge pressures on our health system.
We need to elect MPs who will fight for real, systemic solutions to these issues, as well as fight for us locally. That's what I have done over the past eight years and will continue to do.
Both Labor and the Liberals still take donations from fossil fuel companies, and the gambling and property development industries. We need MPs – like the Greens – who refuse to take these donations and restore integrity back to our Parliaments.
If you'd like to read more about my fully costed policy platform for this election, head to greens.org.au/vic/platform
And, of course, if you have any questions for me, please get in touch any time at [email protected] – I'd love to hear from you. •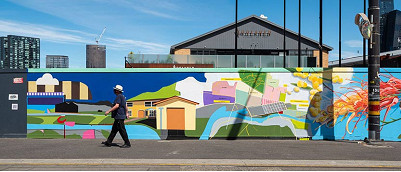 November 21st, 2023 - Adrian Doyle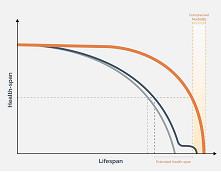 November 21st, 2023 - Susan Saunders

Subscribe
to
all
the
news
Like us on Facebook
Download the Latest Edition