Who wants to be an arts administrator?
Rhonda Dredge | 22nd March, 2023
The author of a recent novel called Nightbitch spoke at the Wheeler Centre recently about her premise for the book.
The protagonist gets her dream job as a gallery director by day but turns into a yelping dog by night.
A small child doesn't help in the struggle between being on top of things and going under.
Two jobs are available in the CBD that should test the mettle of those starry-eyed about the arts and making a contribution.
The Wheeler Centre has announced it will be seeking a new CEO with the departure of Caro Llewellyn in July.
And fortyfivedownstairs is seeking a new board member for this independent arts organisation in Flinders Lane.
Both institutions have staged some memorable events and must go down as the most-loved cultural bodies in the CBD.
While the Wheeler Centre has not yet released a list of attributes for its new CEO, being a good listener must be close to the top.
The current incumbent delivered longform digital interviews during the lockdown with some international wordsmiths including Jonathan Franzen, David Sedaris, Fran Lebowitz, Ruth Ozeki, Paul Auster, Siri Hustvedt and Salman Rushdie.
Ms Llewellyn will be leaving to focus on her own writing projects. Before joining the Wheeler Centre three years ago she wrote a non-fiction book about developing multiple sclerosis called Diving into Glass.
At the recent Victorian Premier's Literary Awards, she showed her customary empathy for the lot of the writer.
"It's been a hard time for writers," she said, and praised the literary award for launching their careers.
It's been an almost impossible decision to make, and it has been such a privilege dedicating my career to championing the work of writers. For now, it's time to focus on my own creative work.
At fortyfivedownstairs, the board is looking for a member with a passion for the arts and an interest in not-for-profit and independent arts organisations.
"As much as some may see the large, supported venues and commercial galleries as the lungs of Melbourne's art scene, the independents and small organisations such as ours are at its heart," secretary David Brien said.
The Flinders Lane gallery and theatre was established in 2002 as an affordable Melbourne CBD venue.
Fortyfivedownstairs is not the recipient of any continuing government support and relies on private and philanthropic donors for its presence and continuity.
Hence, high on the list of attributes is experience in fundraising or an interest in actively advocating to fundraising bodies or philanthropic organisations for the support of the organisation.
Please email the [email protected] with a brief introductory letter outlining your experience and skills and why you would like to join, together with a copy of your current CV. •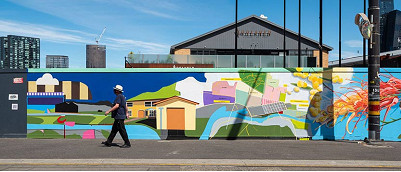 November 21st, 2023 - Adrian Doyle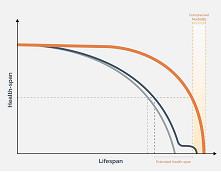 November 21st, 2023 - Susan Saunders

Subscribe
to
all
the
news
Like us on Facebook
Download the Latest Edition