WithGusto – the new cellar door celebrating the best of Victoria
With Gusto Regional Store is an intimate wine cellar proudly stocking an abundance of locally made drops and crafted gourmet snacks showcasing Victoria's best wineries and artisanal producers.
Located at 27 Little Collins St, beside the entrance of the Sheraton Melbourne Hotel, With Gusto provides the perfect pit stop for commuters looking for a new favourite plonk as they head home for the day, thoughtful gift-givers, patrons looking for a wine to take to one of Melbourne's BYO restaurants or a picnic in the local park.
With Gusto is Sheraton's first retail venture, combining global hospitality experience and local wine knowledge to provide locals and travellers with a unique opportunity to peruse and sample a wide range of regional Victorian produce at a variety of price points, all under one roof.
Designed by Karavasil Architects, With Gusto Regional Store delves into the essence of 'localism' through its interior design concept, by employing natural materials and colours to create a textured and sensory-rich environment, echoing the spirit of Regional Victoria.
The façade is a form of display, featuring a veil of custom-designed wine structures that extend from floor to ceiling enveloping the stores perimeter.
"These structures proudly showcase the local produce of the region, providing a visual connection to the products for both those within the interior and those passing by," Vicki Karavasil, Director of Karavasil Architects, said.
This approach seeks to pay tribute to the regions from which the store's products originate, and the integration of landscape elements serve to soften the interior, re-establishing a grounding connection with the earth.
Featuring warm terracotta tones accented with pops of verdant indoor planting, the space features a long, textured black bench for preparation, serving and a 360-degreeview of chilled and room temperature wines for purchase.
Stocked with wines from regional producers and winemakers including Chief's Son, Tar & Roses, Stilvi, Dal Zotto, Glen Garvald and POD, customers can browse and shop or pull up a chair to enjoy a rotating medley of wine tastings while enjoying bar bites from a menu that includes seafood 'tinnies' served alongside tomato dressing and sourdough baguette, a selection of local cheeses, Mount Zero olives and house roasted spiced nuts.
According to With Gusto Regional Store and Sheraton Melbourne Hotel general manager, Achim Herterich, With Gusto is an opportunity to showcase the very best in Victoria wine and locally made produce, right here in the heart of the CBD.
"We're so proud to support our local suppliers and offer a unique opportunity to showcase their produce and craft to a new audience," he said.
For more information: withgustostore.com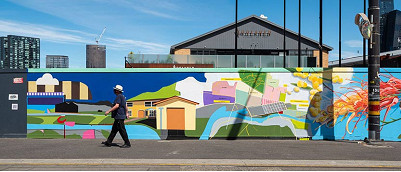 November 21st, 2023 - Adrian Doyle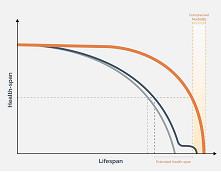 November 21st, 2023 - Susan Saunders

Subscribe
to
all
the
news
Like us on Facebook
Download the Latest Edition