World-class fertility treatment comes to South Melbourne
Sean Car | 24th August, 2022
Dr Moses Abe, an internationally recognised obstetrician, gynaecologist, and Monash IVF specialist, has recently relocated his highly-regarded Melbourne Fertility Clinic to South Melbourne to better service the inner-city community.
Specialising in the fields of obstetrics, gynaecology and reproductive medicine, Dr Abe's experience in fertility spans three decades and his clinic offers a vast range of a high-quality medical and support services difficult to find elsewhere.
Dr Abe is a registered medical practitioner who studied and practiced in Ireland and the UK before moving to Australia in 2010, where he has been servicing communities around Victoria ever since.
With an ever-growing demand for fertility services in South Melbourne and its surrounds, he told CBD News that he recently moved his clinic from Carlton to the South Melbourne Medical Hub on Cecil St to fill a desperate void in the region.
Melbourne Fertility Clinic specialises in a range of services, including fertility check-ups, egg freezing, advanced laparoscopy for endometriosis and infertility, ovulation induction and intrauterine insemination, genetic screening and surrogacy, among many others.
But it is perhaps the clinic's cutting-edge partnership with Monash IVF – a trailblazing Australian research institution internationally recognised for its work over 50 years in the space of invitro fertilisation (IVF) – which is the most sought-after of its services.
Dr Abe said it was the opportunity to work with Monash IVF and the likes of pioneer figures such as Professor Gab Kovacs which had inspired him to move his practice to Australia all those years ago.
"When I finished my training in the UK, the question was: where to practice?" he said.
"I was inspired to be part of that team [Monash IVF] that had been so diligent in giving their time and energy to see people achieve their dreams. It was definitely the inspiration I got from those colleagues that attracted me here."
Monash IVF, which celebrated its 50th birthday this year, was responsible for the world's first IVF pregnancy in 1973 and it has since continued its legacy to achieve countless "firsts" in the field of reproductive medicine.
Dr Abe said being part of the organisation not only gave Melbourne Fertility Clinic's patients first access to the biggest advancements in science, but also in education, awareness and treatments.
"The research is ongoing and every couple of years there's always something big to come out of Monash IVF, so it has been one of the world leaders in fertility services around the world for a very long time," Dr Abe said.
"The advances that have come out of Monash IVF have been absolutely phenomenal. In fact, tens of thousands of babies have been born out of Monash IVF in the past 50 years. But it's not just about IVF; it's also about fertility awareness and treatments outside of IVF as well, so they provide vital education."
With a lot of stigma often attached to the sort of services that Dr Abe specialises in providing, he said that the past 20 years had seen a "big shift" in the range of patients from diverse backgrounds seeking support.
A long-held believer that fertility should not be limited to anyone, Dr Abe said Melbourne Fertility Clinic offered a very inclusive service to everyone from singles, same-sex couples and transgender people.
Its support team is made up highly trained administrative staff, specialist nurses, counsellors, social workers and Monash IVF scientists, who Dr Abe said all worked together on a daily basis to provide the best for patients. •
For more information or to book a consultation visit melbournefertilityclinic.com.au or call 1300 916 756.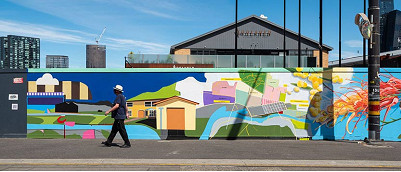 November 21st, 2023 - Adrian Doyle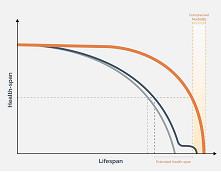 November 21st, 2023 - Susan Saunders

Subscribe
to
all
the
news
Like us on Facebook
Download the Latest Edition