Worried about CBD renters
Rhonda Dredge | 27th April, 2022
Candidates for the Federal Election are out on the campaign trail looking for local issues and this CBD landscape says a lot to the Victorian Socialists.
Colleen Bolger is standing for the Melbourne electorate and she has a different view of the CBD to many.
She sees residents with small balconies, no nearby open space, low salaries and rising rents.
To make matters worse, the letterboxes to high-rise towers are often shut away making it difficult for her to get the message through.
"Many of the residents in the CBD are retail and hospitality workers," she said. "A lot of the time they're on the minimum wage of $20.33 per hour. Many are not getting that."
She says that wage theft is rife in the hospitality industry and that many workers are not getting a living wage. "Our policy is $30 per hour."
Restaurants might be able to attract more local staff if they were paid better, she said.
When the Flower Drum announced in their window during restrictions that they were going to open up, Colleen was hopping mad. "They put out a statement they were going to defy the lockdowns," she said.
Keeping workers safe is her motto and she puts in the effort, both in her job as a lawyer for a firm in La Trobe St and as a workplace rep for the Australian Services Union Private.
During the lockdown she campaigned for pandemic leave for infected employees and extra time off for mothers when childcare shut.
Her day job involves litigation on behalf of those suffering from asbestos related diseases such as mesothelioma.
"People continued to get diagnosed with asbestos-related diseases at the same rate during the lockdown," she said. "The courts had to adapt on Zoom."
Colleen is not related to Irene Bolger, the feisty campaigner for the Nurses' Federation, but she approves of her methods.
"It's been nearly 100 years since there was a socialist member in parliament," she said.
"I'm standing in Melbourne because it's a go-ahead electorate. People are young and the two biggest issues are the cost of living and climate change."
She has some choice words to say about past ALP governments and their role in whittling away at workers' rights to strike and takes a swipe at the Greens for now being part of the establishment.
She said it was a pity that the only controversial members of Parliament were those on the right such as Clive Palmer or Pauline Hanson.
"What about the left wing? We need to bring back the idea of people making a fuss. We don't need to play by the rules."
She worries about CBD renters. "Rents are rising at eight per cent per annum and it's predicted that they'll be back to pre-COVID levels by the end of the year. Why can't the government bring in rent controls like they have in Berlin?"
The Victorian Socialists have an office in Trades Hall and are standing 11 candidates for the Federal Election •
Caption: Colleen Bolger out letterboxing for the Victorian Socialists.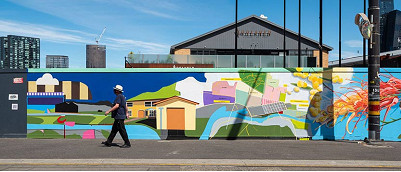 November 21st, 2023 - Adrian Doyle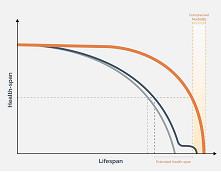 November 21st, 2023 - Susan Saunders

Subscribe
to
all
the
news
Like us on Facebook
Download the Latest Edition