Wrapping up a big year with Donazzan Boutique Property
Jack Hayes | 24th November, 2021
The whirlwind of a year that is 2021 has left almost no stone unturned in its effects throughout the CBD, good or bad.
We basked in the glory of a largely COVID-19 free summer, we ushered in lockdowns 3.0, 4.0, 5.0 and finally 6.0, there were calls to "arm ourselves", there were protests, there was a lot more in between, and then there was freedom.
Throughout all of it, Melbourne's property market, not so quietly, ticked along.
The fluctuations in property and rental prices experienced due to lockdowns, border closures or pandemic anxiety, are seemingly water off a duck's back when it comes to Melbourne's boutique real estate market.
Donazzan Boutique Property owner and founder Gina Donazzan told CBD News her area of the market which specialises in boutique, high-quality property ranging from studio apartments to whole-floor residences or two-level penthouses, had remained a consistent source growth and performance, despite the external chaos.
"From our perspective, the notion of a booming property market is something that is seen more readily in the suburbs and regions," Ms Donazzan said. "In the city what we have continued to see is the quality properties in excellent locations tend to remain unaffected by things like recessions or pandemics."
"We are still seeing people coming from the leafy suburbs and wanting to downsize. Or people who want a Melbourne base where they have easy access to travel, where they don't need to mow the lawns, bring in the bins or mail, they can just lock up and leave."
According to Ms Donazzan, separate to the shared frustration of life in lockdown, the categorisation of essential services is one, she believed, should have been extended to the real estate industry.
With people stuck between selling their property and buying a new one, Ms Donazzan said there had been many instances of people caught in the middle of having sold but were unable to view property to find their next home. Having a client held up in a hotel, spending tens of thousands on accommodation for months, due to the restrictions on viewing property during lockdown was short-sighted and unfair.
An experience that is not just limited to CBD's sales market, renters have, in some cases, been left without safe and secure accommodation because the industry hasn't been able to service them properly either.
Although there has been much talk about a mass Victorian exodus, which has seen its population decrease by 43,000 from pre-pandemic levels, Ms Donazzan said as Melbourne began to tread out of lockdowns, the allure to city living had never been as appealing.
"It's encouraging to see that people have the faith and belief that Melbourne will bounce back, because that's why we are here as well, we believe," Ms Donazzan said.
I have a recent buyer who is a wonderful and accomplished young fashion designer from Sydney, she decided to make Melbourne her home. I had the pleasure of taking her through a few properties and then selling a home to her, and I think it just illustrates Melbourne is still an incredibly desirable place to live.
Ms Donazzan makes no apologies in wanting every last dollar for her vendors, and experienced and considered buyers appreciate that. Honesty and transparency are some things she has built her name on for more than two decades in the industry.
With a temptation to list properties throughout successive lockdowns, as anticipating vendors looked to make the most of a strong performing market, Ms Donazzan's patient and methodical approach, has paid incredible dividends for her clients.
According to Ms Donazzan, there is no one else in the CBD that sells in the timeframe she does.
With an average selling campaign lasting four weeks, the Donazzan Boutique Property team is more familiar with a selling period in single digit days, and regularly selling a newly listed home within a week.
"Putting property on the market during lockdown, when they aren't ready, or until everything is perfect, just doesn't work. We won't rush the property to the market," Ms Donazzan said.
"Our campaigns are four weeks. We always say in the ad, "unless sold prior" because people can buy straight away if they wish, they don't have to wait until the end date of the campaign or auction day. They love the flexibility"
"We will only ever take on so many properties at the one time, for us it is about achieving the best possible outcome for my clients and to keep that standard for every property."
Now, with a commitment to the CBD and its wider community like never before, Ms Donazzan and her team are looking to broaden their reach and impact within the city, illustrated by their sponsorship of resident community group Residents 3000.
"We want to show we are here for the long haul. It's not about making a quick buck and getting out," Ms Donazzan said. "Talk is cheap, I want to show our commitment to the city, because our clients show their commitment to us."
"Melbourne is still alive, and with one of the richest cultural identities in the world, I can't wait to see what is in store next." •
For more information: donazzanboutiqueproperty.com.au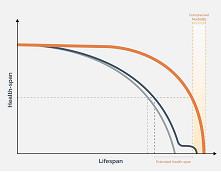 November 21st, 2023 - Susan Saunders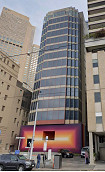 November 21st, 2023 - Barbara Francis & Rus Littleson

Subscribe
to
all
the
news
Like us on Facebook
Download the Latest Edition