Your Melbourne Greens team continues (and grows by one!)
Ellen Sandell | 22nd June, 2022
I have some news: at the time of writing (early June), my baby is due in one week! And before I embark upon a short period of maternity leave, I wanted to "officially' announce that I'm putting up my hand to continue as your state MP for Melbourne at the Victorian election in November.
There's no denying that the last few years have been a rollercoaster. But after the recent federal election, I am feeling very hopeful.
The election saw big swings towards candidates pushing for strong climate action and integrity in our parliaments, sending a strong message to the new government that this is what Australians want (and need!).
With more Greens in the federal parliament our MPs will push the government further and faster on climate change, integrity, women's representation in parliament and affordable housing.
As someone who has worked my whole adult life for action on climate change, the results gave me a new spring in my step. They gave me hope about what we can achieve, together with the community, at the state election in November.
With just a few Greens MPs in the Victorian Parliament, we've already been successful at pushing Labor to change its position and implement a ban on toxic gas fracking, stopping the polluting East West toll road, and getting a cap on political donations.
When China stopped taking our waste a few years ago, it was the Greens-initiated parliamentary inquiry that pushed the Government to adopt new solutions like a 10c refund on bottles and cans, a ban on single-use plastics and an overhaul of our recycling system.
And during the pandemic we were able to stand up for public housing residents affected by the hard lockdown – with new support programs now in place – as well as successfully advocate for rent relief for people struggling to pay rent and support for casual workers and international students.
But of course, we're not done yet.
Unfortunately, the Labor Government has opened up huge new areas of Victoria for gas drilling, including right near the 12 Apostles, has put a tax on electric cars and extended the life of our polluting coal-fired power plants. They've also given in to the property developer lobby and dumped their plan for a social housing levy that would've helped deal with our terrible housing affordability crisis.
We also need strong advocates to put forward bold solutions to reinvigorate our city post-COVID.
Given all of this, I think our work is more important than ever, and I'm excited to continue it as we head into the election in November.
It's a pleasure to work alongside the community on important local and global issues.
While I'll be taking a short time off to care for my new baby, which is very exciting, my office will remain open as normal.
Please don't hesitate to get in touch at [email protected] and I can't wait to see many local residents when I return (with a baby in tow!).
Caption: State Greens MP Ellen Sandell (right) with re-elected Federal Greens MP Adam Bandt (left).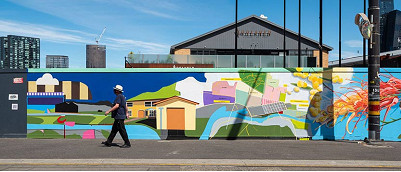 November 21st, 2023 - Adrian Doyle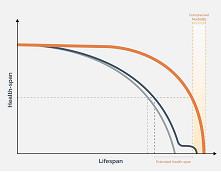 November 21st, 2023 - Susan Saunders

Subscribe
to
all
the
news
Like us on Facebook
Download the Latest Edition