ZED SIX thrill crowds on NYE
Chris Mineral | 2nd February, 2023
The real musical fireworks were happening New Year's Eve 2022 at Melbourne's Treasury Gardens, on Wurundjeri Country. Celebrating NYE with style and panache was the ZED SIX jazz hip hop musical crew, with extra special guests, keyboardist Adam Rudegair and the phenomenal guitarist Kellindo (Janelle Monae's band).
The magnificent celebration zone, where you could watch the fireworks in the night sky later, was just up the road from The Cherry Bar on Little Collins St.
It was a real joyous occasion as for many people the last time that they saw the ZED SIX was their fantastic performance at 170 Russell St as part of the 2019 Melbourne International Jazz Festival.
Fem Belling, vocalist and violinist has a sassy, bold as brass stage persona. On NYE she had pretty flamingo eyeliner on. Her violin playing is reminiscent of Laurie Anderson's (O Superman) sonic signature. She has a rich, soaring bebop infused singing style. Bap boom. The counterpoint in the vocal department is the old school rap styling of vocalist OneSixth.
He has a tenacious approach to his delivery of word. ZEDSIX have a sensational turntablist, inspired by the Apollo space program. The bass player is deep in the pocket, a huge fan of Charles Mingus. The shape of jazz in Melbourne. Time was up on 2022 and Kellindo and Rudegair lit the fire under ZEDSIX. Nick Lester was inspired on saxophone. Ben Charnley was fantastic on the drum kit.
ZEDSIX has the authenticity of Bosistos Eucalyptus Oil. The real thing. Pure Gold Revolver music.
While he was in Melbourne, Kellindo went into the recording studio with premier Melbourne funk noir band Lake Minnetonka to record a half dozen tracks for their next album. Word from a mouse in the studio is that the sessions were supreme face melting, scorching funk. Many people are in serious anticipation of hearing the results of such a distinctive collaboration.
Cherry Bar has announced that Cherry Rock '23 is happening, with two major bands performing, grunge champions Mudhoney and Melbourne's Cosmic Psychos.
Stacks of local bands are lining up to participate in this outdoor street Rock n Roll festival, that creates an absolute buzz in the city. Cherry Rock '23 is a happening thing on Sunday April 30 20 12pm-10pm.
One of the best gigs in the 1990s was when Mudhoney played The Old Greek Theatre, Bridge Rd, Richmond with support from Mudhoney. I recall that The Cosmic Psychos joined Mudhoney on stage for an epic encore at the end of the night. This was before the Internet, in the 20th century, it was different, and it was real. A scene where you could bring in slabs of VB to the venue.
CherryRock '23 will reprise these vibes.
Early bird tix are available for a brief time.
Very sad news that left people in a dazed mindset was the passing on of the great soul singer Renee Geyer. They broke the mould after Renee arrived on the planet, that's for sure. A wild, tempestuous force of nature, brilliant soul singer, total bravura performer with absolute pizzazz. Renee Geyer was an absolute gem of a musical artist. When Renee is singing, she is deep with a capital D.
Say I Love You is one favourite of many punters. She inspired Melbourne songwriter Paul Kelly to write Difficult Woman, one of his best songs. Fact of the matter, Renee is the best. Renee Geyer Live at the Athenaeum Theatre, Melbourne is one performance that is a highlight of Renee's illustrious career. She always inspired musicians to bring their A game to the studio and the stage. Gudinski knew that.
Guitarist Steve Houston did some of his best work playing music with Renee Geyer.
Of all the divas Melbourne has seen, Renee Geyer is one of the ultimate divas. A real woman in a man's world.
Condolences to Renee's family and friends.
Caption: ZEDSIX celebrate their New Year's performance at Treasury Gardens.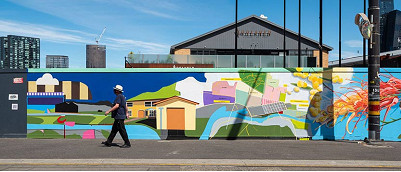 November 21st, 2023 - Adrian Doyle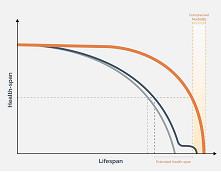 November 21st, 2023 - Susan Saunders

Subscribe
to
all
the
news
Like us on Facebook
Download the Latest Edition