A jewel of a theatre: the Bijou in Bourke St
Dr Cheryl Griffin | 22nd March, 2023
The Victorian Academy of Music, feted by the press as a "jewel of the theatre", was a much anticipated "palace raised to the Muses" and its foundation stone was laid with great fanfare by the Governor of Victoria on May 23, 1876.
The red leather, gold embossed program with its silk pages and elegant gothic script speaks to the grandeur of the occasion. A copy of the program and a Nicholas Caire photograph of the shambolic scene, with audience members propped up on scaffolding that would never pass a 21st century health and safety inspection, are part of the Royal Historical Society of Victoria's collection.
This "excellent little theatre", with its billiard room, café, and stained-glass windows, was built over a shopping arcade. It opened on November 6, 1876 and was soon known as the Academy of Music, Bijou Theatre.
Its three-storeyed Italianate exterior stood out against its next-door neighbour, the rather more blunt-faced Opera House Hotel with its "Fosters Lager Beer" advertisement splashed across its façade. Next to them (on the right of this image) is a new addition to the streetscape – Denton Brothers tailors, who opened this store at 253 Bourke St in March 1893 and bragged of being "Royal House Tailors".
The Bijou Theatre provided uplifting entertainment for the masses for 60 years. It almost met its demise in a serious fire on Easter Monday 1889, credited with resulting in the establishment of the Metropolitan Fire Brigade, but survived that, and the depression of the 1890s, to meet its downfall during another equally devastating depression in the 1930s.
The '30s was a time when live entertainment, vaudeville in particular, was giving way to the lure of the movies, especially "talkies". The Bijou's then owners, Ben and John Fuller, advertised the theatre as a "house of clean vaudeville" and the Roxy Theatre Talkies took its place in the building, but nothing could stem the tide of change and the Bijou was offered for sale in January 1934. Ironically, one of its final offerings was a live revue for children entitled "Mickey the Mouse".
It took some time to sell, and several extravagant plans for future development fell through before part of the large site was sold to the Commonwealth Bank. In July 1938, the Herald newspaper documented its demolition, Theodore Fink, chairman of the theatre's board of directors, lamenting the sight of the "roofless façade with its empty windows like eyeless sockets". •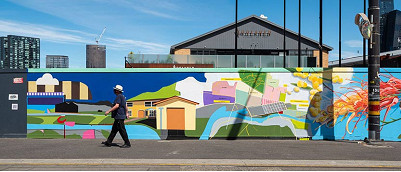 November 21st, 2023 - Adrian Doyle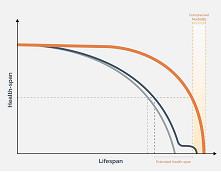 November 21st, 2023 - Susan Saunders

Subscribe
to
all
the
news
Like us on Facebook
Download the Latest Edition