A tale of two cities
Brendan Nottle | 26th May, 2022
It was 8am one Monday morning when we received a phone call on our 1800 COMMUNITY number. It was a member of the public who was deeply concerned about a middle-aged woman who was homeless.
The woman gave the appearance of being slightly more disorientated than usual. The member of the public had obviously paid close attention to the homeless woman because she was able to observe nuanced and subtle changes in the woman's behaviour. The member of the public decided to act as a matter of urgency.
Our team visited the woman near Southern Cross Station. The woman was far more dishevelled than usual. Our team helped the woman with clean clothing and food but she refused further assistance. A few hours later, we received another phone call about the same woman. Then another call. And yet a further call. All from members of the public.
When our team attended for a fourth time that day about 20 members of the public had stopped to ask if they could assist in anyway. We had people from all walks of life checking in on this woman. It was Melbourne at its best.
One person made a passing comment, but it was profound in meaning. They reminded me that it takes a village, especially to care for people who are vulnerable.
It is easy to hear a story like this and think that all is well and good in Melbourne when it comes to caring for our most vulnerable. But stark reality hit when, about 24 hours later, we received a call about a man that had been sleeping at quite an opulent suburban railway station. Not only had the man been sleeping at the station for about one year, he was literally sleeping in his own bodily fluids. He was using a park bench as his bed and toilet.
The man was dealing with very complex mental health issues. When Victoria Police arrived to offer assistance, they were surprised that this man had been sleeping at this train station for a year, but he had not been put on their radar by any member of the public.
When we arrived on a third occasion to try and support the man, I encountered one of the more surreal situations that I have experienced in my 30 years as a Salvation Army officer. To get to the man, I had to walk through a group of about 30 people who were in the middle of the road drinking expensive champagne. They had absolutely no idea that about 100 metres away from their party was a man that was literally dying of neglect.
It was then that the edict rang out in my ears, "I am my sister and brother's keeper". Within a 24-hour period, I saw Melbourne at its best and its worst.
The Wurrundjeri people and early settlers to Melbourne strongly upheld the value of, "no-one left behind".
As we all enter a period of uncertainty with cost of living pressures increasing and interest rates rising, it would be easy to turn our focus onto ourselves and our own personal needs. However, if we want to see Melbourne consistently at its best once again, we would do well to heed the words, "it takes a village to care for the most vulnerable," and, "I am my sister and brother's keeper" •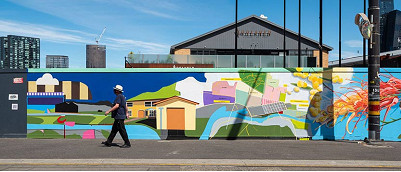 November 21st, 2023 - Adrian Doyle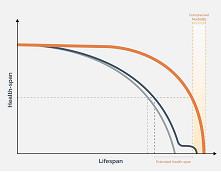 November 21st, 2023 - Susan Saunders

Subscribe
to
all
the
news
Like us on Facebook
Download the Latest Edition