A true "gift of love" for the planet arrives at QVM
Kaylah Joelle Baker | 27th April, 2022
For the best part of the past eight years, Ben Armstrong has been on a journey of implementing changes in his life to ensure he makes a positive impact in the fight against climate change.
What started with changing his buying behaviours and routines eventually led him to unexpectedly opening Atiyah, a Lebanese food kitchen with a sustainability-first mission.
"I started to implement changes and the passion got stronger and stronger, and then I looked at what I was doing in my career and work, and my work wasn't giving me purpose and satisfaction," Mr Armstrong said.
"I needed to look at something that was going to continue this journey I was on."
Growing up working in the hospitality industry, his life came full circle when he did a thorough look into the industry and was "shocked to learn the impact that hospitality was having through livestock, food waste, water and biodiversity loss."
"There wasn't a brand or business with a core focus on sustainability, so I thought there had to be a shift in the industry," he said.
"Someone needed to get out there and lead the way and show there is a different way to do business that is more sustainable."
Coming together with his Lebanese mother-in-law, Mr Armstrong soon realised exactly what he needed to do with his life.
"My Lebanese mother-in-law's passions and mine came together and we came up with this business. She looks after all the recipes, the food and the culture," he said.
It took a couple of years to bring the business together. There was a lot of research on the sustainable strategies not being implemented in hospitality and how we could shift the industry and set an example.
Standing firm in serving authentically good quality products, Mr Armstrong said they imported their own authentic ingredients from Lebanon after his mother-in-law went to a few different farms and worked directly with them.
Other ingredients not obtained from Lebanon, such as their organic lamb, are then sourced locally.
"We get our Za'atar ingredients directly from a farm in South Lebanon and we are the only ones from Australia to import from this woman," Mr Armstrong said.
"We have very strict criteria with suppliers. They have to be either certified carbon neutral by Climate Active like we are, or we look thoroughly at their business and what they are doing to be sustainable and have a positive impact."
Following the opening of their former Fed Square kitchen, Atiyah opened a pop-up at Prahran Market before continuing on to open a second kitchen at Queen Victoria Market in March this year.
It is now Australia's first and only government certified carbon neutral kitchen.
However, Mr Armstrong said despite the great achievement, he would love the gap between his kitchen and others "to be closed as quickly as possible."
But achieving such a status doesn't come without careful consideration going into every element.
From innovative electrical and water operations through to composting minimal food waste, compostable packaging and Melbourne handmade uniforms in recyclable fabric, Atiyah is doing everything they can to ensure they represent the kitchen's meaning of "gift of love".
"The whole business, everything we have control over is as sustainable as we can take it at the moment," he said.
Through using every kitchen as a learning curve, Mr Armstrong is able to reassess the most sustainable method of running Atiyah, while ensuring the taste of their traditional manakish made from highly organic flour remains a standout at the Queen Victoria Market.
"We felt it was a good time to launch a brand like this with its really strong sustainability values. It felt like a good story to tell around a time when there was a lot of negativity," he said.
"And the market is a really good location for our product because it's street food and it's really fresh and healthy."
Atiyah can be found serving authentic street food with a sustainable twist at the rear of the K Shed in Queen Victoria Market •
For more information: atiyah.life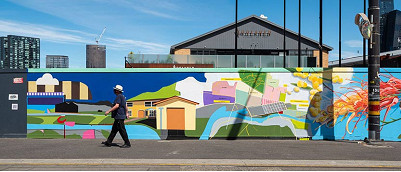 November 21st, 2023 - Adrian Doyle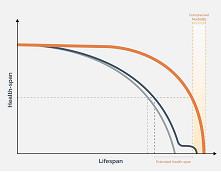 November 21st, 2023 - Susan Saunders

Subscribe
to
all
the
news
Like us on Facebook
Download the Latest Edition