Archaeologists uncover remnants of historic homes at construction site
Brendan Rees | 27th July, 2022
A remarkable slice of historic Melbourne is being unearthed at a construction site in the heart of the CBD – with the remains of homes from the 1800s believed to have been discovered.
A group of archaeologists has been digging at a Little Lonsdale St site for the past five months with passers-by enthralled by what had been taking place.
The site between Bennetts Lane and Davisons Place is believed to contain the remnants of bluestone homes including chimneys which could date to the gold rush era.
When CBD News visited the site in July, more than a dozen archaeologists and an excavator operator were carefully and methodically working away.
Heritage Victoria confirmed it had permitted the archaeological investigation at the site.
The team is from Extent Heritage, which according to its website, provides services in historical and Indigenous and non-Indigenous archaeology.
The firm was involved in the renewal of the Queen Victoria Market where it provided cultural heritage and archaeology services. The market is a place included on the National Heritage List partly for its role as the Old Melbourne Cemetery.
Extent Heritage was contacted in relation to the Little Lonsdale St project but declined to comment as it would be holding an official press event in August.
However, CBD News understands the work has so far uncovered artefacts including an Aboriginal tool, jewellery, children's marbles, and discarded oyster shells which were a source of food from the Yarra River.
There was also a large unknown building foundation protruding from the ground which archaeologists could be seen carefully studying.
The discovery of Melbourne's early landscape is not uncommon in the city with archaeological sites providing evidence of life from the time of the earliest Aboriginal peoples through to the period of European contact.
The largest archaeological dig in Victorian history took place in the heart of the CBD as part of the Metro Tunnel Project. More than a million artefacts, some dating back more than 180 years to the early days of European settlement in Melbourne, were found – with the most recent discovery in July being perfectly preserved coffee beans dating back 167 years.
In 2020, archaeologists dug up the remnants of a girl's school dating to 1846 at a construction site on the corner of King and La Trobe streets. Relics found included jewellery, cosmetic items, brushes, needles, and pins.
The site at Little Lonsdale St is part of a $150 million project which will see a 20-level tower built, a joint development between Perri Projects and Pellicano.
It will encompass two levels of retail and food and beverage tenancies, co-working spaces, A-grade office space, a function centre and rooftop bar. •
Caption: Archaeologists have uncovered remnants of historic homes at construction in Little Lonsdale St.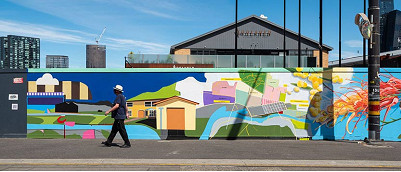 November 21st, 2023 - Adrian Doyle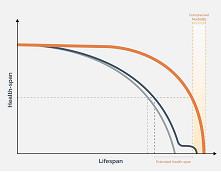 November 21st, 2023 - Susan Saunders

Subscribe
to
all
the
news
Like us on Facebook
Download the Latest Edition