Curing people's palates one product at a time
Kaylah Joelle Baker | 21st September, 2022
From standing on his tippy toes trying to see over the counter as a child, to full-time owner as an adult, it is clear to see just how special Big Vic Deli is to Konstandinos Kardaras.
Boasting a unique and expansive range, from truffle salami to Norwegian smoked salmon, smoked mussels, vegan Persian feta, authentic Spanish chorizo and buffalo mozzarella, the family business puts customer needs first.
Started by George Kardaras in 1965, Konstandinos Kardaras said he had fond memories of growing up in Queen Victoria Market (QVM) surrounded by the deli's staff and other traders, all of whom he still considers extended family.
"As I was growing up mum and dad would take me to the market from five in the morning and I would be around lots of different people and it was such a fun environment," Mr Kardaras said.
While growing up eager to be part of the team, the pressure of being the eldest child and therefore responsible for taking over the business led Mr Kardaras to try his hand at a few different careers in the fields of accounting, advertising, stockbroking and IT.
"I was living in Sydney when I got a call from my dad, who said he wasn't well and without him even saying for me to come home, I made the decision and it was the best decision I ever could have made," Mr Kardaras said.
"Holding on to the family business, keeping that legacy and being of service to the customers in the true sense of the word is really important to me. I now live and breathe the place."
During his 22 years of working at Big Vic Deli, Mr Kardaras has strived to set himself apart through continuing to move with the times and avidly reading food-orientated articles to make sure he is aware of the current foodie trends.
As a self-described foodie and a Dairy Australia-certified cheese judge, Mr Kardaras loves trying different cuisines and is always ready to share his latest finds with his customers and offer them new ideas.
"You need to work hard and focus on being a service to the customers, not only through stocking the product but talking to them about their use," he said.
"There are 18 other delicatessens in the Queen Victoria Market hall and I had to start thinking about how to stand out and get people who are walking around to stop and, more importantly, come back."
This ability to remain ahead, through researching popular recipes and products, has seen Mr Kardaras successfully become the place to go for European-styled spreadable salami known as N'duja, as well as chemical nitrate-free products.
It is also why the Big Vic Deli continues to be the place to go for cured meats and cured seafoods, with their classic Vecchiet pure pork salami from Lismore cementing itself as one of the major drawcards.
As someone who is passionate about his family legacy and the products he sells, it is no wonder why the deli continues to keep its customers coming back.
"My job is a curator because I look out for what is interesting, unusual, and the very best where possible, and I present that to my customer for their appreciation," Mr Kardaras said.
Big Vic Deli can be found in the Dairy Produce Hall, Shop 25 - 28. •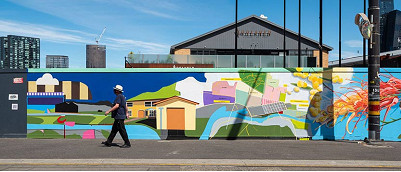 November 21st, 2023 - Adrian Doyle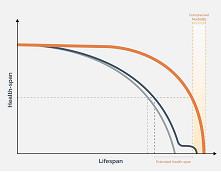 November 21st, 2023 - Susan Saunders

Subscribe
to
all
the
news
Like us on Facebook
Download the Latest Edition