Don't be fooled on April Falls Day!
CBD News | 23rd March, 2022
Nearly one in three older Australians have experienced a fall during the past 12 months and one in five of these falls lead to hospitalisation.
Don't be fooled by the play on words, "April Falls Day" on April 1 gives us an opportunity to promote better health for the ageing. Presently, 15 per cent of the Australian population is above the age of 65. That percentage is predicted to grow to 22 per cent by 2050 – that's 8.8 million older Australians!
While advancements in medical, social and economical health determinants have led to improvements in life expectancy, older individuals are faced with the challenge of ageing well. "Every person should have the opportunity to live a long and healthy life," physiotherapist Nick Nicolaidis said.
It's a fact shared by the World Health Organisation (WHO) which recently changed its focus from "active ageing" to "healthy ageing". Healthy ageing is dependent on an individual's experience throughout life which shapes intrinsic factors such as the presence of disease, injury, or age-related changes such as muscle loss or reduced bone health. The WHO defines healthy ageing as "the process of developing and maintaining the functional ability that enables wellbeing in older age."
Grey hairs are inevitable but a loss in function is not. "We now have research to show that we can decline the rate of age-related changes to bone, muscle and joint health," Mr Nicolaidis said. "We can even improve bone, muscle and joint health in patients who have already experienced a decline due to disease, injury, or ageing."
At least half of the age-related changes to muscles, bones and joints are caused by disuse and unfortunately, only one in 10 Australians over the age of 50 years complete sufficient exercise. Some common conditions impacted by disuse are muscle weakness causing disability, osteoarthritis and osteoporosis.
Exercise has been shown to improve joint health by moving the lubricating fluid in joints, increase bone density by providing healthy stress that stimulating bone remodeling, and reduce falls risk by improving coordination and balance.
As described by the WHO, healthy aging is not defined by the absence of disease. In reality, many Australians live with multiple chronic conditions, which, when managed well, these conditions have little impact on an individual's functional ability as they age. Social engagement, access to high-quality healthcare, regular physical activity and good nutrition are vital throughout a lifespan to age well.
It's never too late to start. At Kieser, you'll start your journey by consulting one of our physiotherapists who will develop an understanding of your health, conduct a thorough assessment and design a tailored long-term exercise program. Our exercise scientists will assist you by working with our physiotherapists to ensure you are exercising safely and effectively.
Kieser has a clinic 300 metres from Southern Cross Station at the corner of King and Collins streets •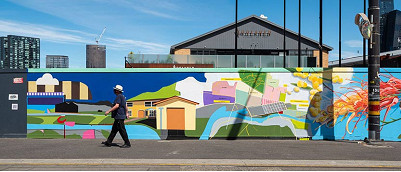 November 21st, 2023 - Adrian Doyle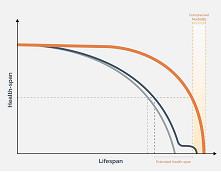 November 21st, 2023 - Susan Saunders

Subscribe
to
all
the
news
Like us on Facebook
Download the Latest Edition