Generational cooking filling the market with flavours from Turkey
By Kaylah-Joelle Baker
For Nancy Turan, owning the Borek Shop within the Queen Victoria Market isn't just a job, it is a way to bring memories from home into the city where she now lives.
Operating at the market since 1996, Nancy originally started baking borek with her mother and grandmother.
"I learnt to bake borek from my small village in Turkey. My mum and grandmother used to do it, and so I said I wanted to try it [in Melbourne]," she said.
Borek, a traditional Turkish dish involving wrapping various ingredients and flavours in a home-made Turkish pastry, is something Nancy prides herself on.
Admitting her most popular dish was either the cheese and spinach borek or the lamb borek, she was confident every customer will be able to find a flavour they loved.
"The potato-filled ones are really nice too," she said. "If I don't eat it or don't like it, I don't sell it".
While getting to bake for a living is something Nancy loves and cherishes, what makes her job even more special is the relationships she shares with both her staff and customers.
Standing its ground for nearly 26 years, the Borek Shop customers have been continuously served by a very committed team, with three of the staff members each being there for nearly 20 years.
It is this determination to treat her business like a family unit, that has seen the success of the Borek Shop continue to be loved by the customers of Queen Victoria Market.
"I still have so many of my same customers from over the 26 years. I love everything about my job," she said.
Through love and dedication to her shop, Nancy continues to make herself known in Melbourne having opened up other shops in South Melbourne and on Elizabeth St in the CBD.
And while having three shops has been difficult during the pandemic, she was quick to heap praise on her loyal staff for helping her through the current climate.
Hopeful things will start to get back to normal soon enough, Nancy is positive she has succeeded in her mission to bring traditional flavours from home into the households of many Melburnians.
The Borek Shop is located at shop 95-96 in the Dairy Hall at Queen Victoria Market •
For more information: qvm.com.au/shops-stalls/borek-shop/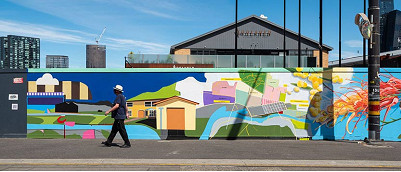 November 21st, 2023 - Adrian Doyle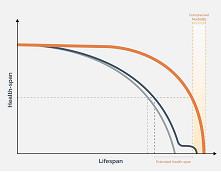 November 21st, 2023 - Susan Saunders

Subscribe
to
all
the
news
Like us on Facebook
Download the Latest Edition