Glimpse into history with Retro Mamma
Kaylah Joelle Baker | 25th January, 2023
Tucked away in one of the larger containers on String Bean Alley in Queen Victoria Market is Mary Jones and her renowned speciality store Retro Mamma.
Taking customers back to years that are long gone, through restored vintage cameras and photographic slides, Ms Jones' store started out as a hobby before becoming a special part of the market in 2019.
"My husband and I started doing it as a hobby because I used to collect lots of English and German porcelain and china, and when we were downsizing our house, we started selling them off," Ms Jones said.
"We also have friends who are antique dealers and do a lot of studio cleans when they are closing down, and so we started buying from them and it all just evolved from one thing to another naturally."
Drawn to photographic slides in particular, Ms Jones' collection started expanding when they were at the market and decided to use old film cameras as paperweights.
While the slides they have accumulated from the 1860s to 1960s are Retro Mamma's biggest seller, the store has also become renowned for their working film cameras, cufflinks from the 1990s to 1960s, and women's vintage jewellery from the 1900s.
More recently the original Beatles cards from 1964 they have acquired have also proven to be very desirable.
"These wonderful images came individually in packets of chewing gum and are one of our most popular items," she said. "Like many of our items, 90 per cent of these are bought by young people under 25."
Always on the lookout for anything intriguing from the past to share with the younger generation, Ms Jones has recently acquired a collection of around 2500 antique glass photographic slides known as magic lantern slides.
"These images were taken between the 1890s and 1920s and many were taken by Australian photographer Walter Lewis from Glebe in New South Wales," she said.
"As well as Australia, these amazing images feature Europe, Japan, Raj-era India, China, Java in Indonesia, Hong Kong, and the Philippines. While these images have proven very popular with historians and collectors, they are usually purchased as a memento of a homeland or unique gift for somebody special."
Whether you're a collector or just curious, Ms Jones said she and her husband were always happy to chat and explain the finer details on any product.
"We are all really friendly and just love to have a chat, plus we know our products and are happy to spend time with people," she said.
"We also love Queen Victoria Market and they have been really supportive of us and couldn't have done more for us. We are all a little family on String Bean Alley, and always look out for one another too." •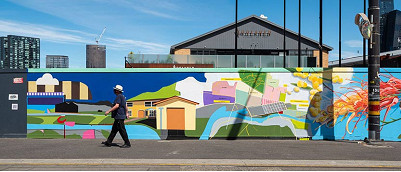 November 21st, 2023 - Adrian Doyle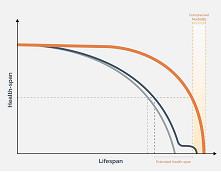 November 21st, 2023 - Susan Saunders

Subscribe
to
all
the
news
Like us on Facebook
Download the Latest Edition