Graffiti is not unsafe
Adrian Doyle | 26th October, 2022
Melbourne has a problem that's way bigger than graffiti.
As millions are spent removing graffiti to make the city seem cleaner and safer, the truth is no amount of cleaning will make the city seem safe. There is a problem that is making Melbourne seem ugly and that has nothing to do with graffiti.
As a write this towards the end of October, several incidents have occurred around me during the past week. The first was when the Blender Crew and I were painting a mural just near Bourke Street Mall, we have painted here quite a few times and are familiar with the space.
Anyway, on the last day a guy comes up to us carrying a screwdriver and threatening us. Then he walked down the lane a bit and did a shit. He was so unpredictable, we tried everything to deescalate the situation eventually we managed to get the guy to move on.
Last week Blender artist, Will, was walking through Flagstaff Gardens when he witnessed a guy put a box cutter to a young ladies' throat, taking her money, he ran Will who jumped in to comfort the young lady and call the police. It turned out she was a Taiwanese national with a PhD in architecture.
A couple of weeks ago I saw this fancy tourist on Elizabeth St, clearly dressed up and going somewhere nice. Anyway, this lady comes out of nowhere and starts abusing the fancy tourist. She was threatening her, pushing her, and saying some horrible things. The girl started crying and didn't know what to do so I stepped in to distract the angry lady and it worked as the fancy tourist made a getaway.
This was in a period of two weeks; I can think of so many inappropriate and appalling situations that I have encountered while in the CBD during the past few years. I live and work around the CBD and, to be honest, its feeling quite unsafe.
I know these unpredictable people are changing how tourists and the world view Melbourne. It's a hard situation! Most of the people that are acting out in the city have drug and alcohol dependency, coupled with mental health problems.
Many should be in hospital or supported living instead they are left wondering the street vulnerable and confused.
Helping these people will also help Melbourne become a safer place.
To support these people would cost a lot of money and energy. Yet, something has to be done, the issue isn't going to go away anytime soon. The sooner we work out some kind of strategy as a community, the better.
It's a very large problem that is impacting the experience of the city. It really is time to work out what to do, and how to help these people. It would need to be a big shift in consciousness and would require government support from every level.
I feel for these people. The street is not where they should be; they need support, understanding and empathy.
I have brought up this issue before and since then the problem has increased. It is not the graffiti that is making the city unsafe. Graffiti is controversial, and I do understand that some people don't like it, but it certainly isn't unsafe.
It is an artist usurping public space. And it has propelled Melbourne to becoming a cultural superstar.
Graffiti is not what makes Melbourne unsafe. •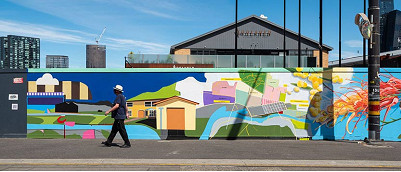 November 21st, 2023 - Adrian Doyle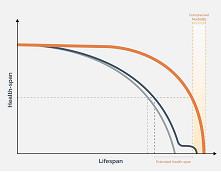 November 21st, 2023 - Susan Saunders

Subscribe
to
all
the
news
Like us on Facebook
Download the Latest Edition