Help vulnerable people this winter and "give a sock"
Kaylah Joelle Baker | 26th July, 2023
Sock retailer Underworks has come together with a number of charity partners to support vulnerable people this winter by donating 20,000 pairs of socks.
The importance arises as households feel the financial stress of the nation's cost-of-living crisis, with Thread Together confirming that more than 3.5 million people do not have access to essential clothing.
To help support those in need, Underworks has been focusing on paying it forward throughout July, asking people to share a simple message via Instagram to bring attention to the cause.
"The I Give A Sock campaign allows people to play a meaningful part in helping vulnerable Australians stay warm this winter," Underworks CEO Sam Todaro said.
"All you have to do is share an Underworks post on your Instagram feed or story, tag a friend, use #IGiveASock and tag @underworksaustralia. We'll then make a donation."
The annual campaign runs every year and sees donations of socks and other essential clothing items, such as underwear and thermal under layers, be donated and distributed through charity partners.
"We know from our charity partners that socks can be lifesaving items," Mr Todaro said.
"Most people don't donate their old socks to charity, which is why there is a huge shortage. Basics like socks and underwear are things most of us take for granted and we want to change that. We are committed to paying it forward and encourage everyone to jump on board I Give A Sock and make a difference with us."
This year, Underworks is partnering with The Salvation Army, Foodbank Victoria, Lighthouse Foundation, and Thread Together.
The support for the cause is "heartily endorse[d]" by Commanding Officer of The Salvation Army, Brendan Nottle who reiterated, "for the people that we see every day who are sleeping on the streets, a pair of Underworks socks can actually be a lifesaving item".
"Clean, dry and comfortable socks can prevent serious health issues from occurring, which potentially may lead to someone's death," Major Nottle said.
"Not only are Underworks socks dry, clean and brand-new, but they are extremely comfortable, and they have become a hot item amongst the many people we see sleeping rough in our city and beyond." •
For more information: underworks.com.au/i-give-a-sock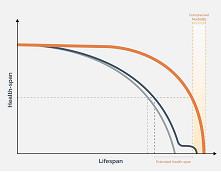 November 21st, 2023 - Susan Saunders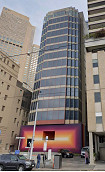 November 21st, 2023 - Barbara Francis & Rus Littleson

Subscribe
to
all
the
news
Like us on Facebook
Download the Latest Edition