Here is the strong evidence on the benefit of exercise for osteoarthritis pain
CBD News | 27th April, 2022
A diagnose of osteoarthritis (OA) can be a real pain and knowing what to do is challenging.
First of all, you're not alone – osteoarthritis is the most common form of arthritis and impacts more than 2.2 million Australians. Osteoarthritis most commonly affects those aged over 55 years but can impact those younger.
There are known risk factors for osteoarthritis such as previous joint injury, age and BMI. Common symptoms of osteoarthritis are pain, a feeling of stiffness, joint swelling and weakness.
These symptoms can significantly impact an individual's ability to participate in life and lead to disability. There is no cure for osteoarthritis but there are a range of treatment approaches to treat the ongoing symptoms of this disease.
There are a few common myths related to osteoarthritis. One of these myths is that exercise is dangerous and can worsen radiological osteoarthritis. This myth can lead to apprehension and fear around movement, in turn leading to further disability.
Another common myth is that a patient's level of radiological osteoarthritis correlated with osteoarthritis-related symptoms. This myth can instill helplessness in patients and present a significant barrier to rehabilitation.
"Patients can often feel that surgery is their only option", Keiser physiotherapist Nick Nicolaidis said.
A physiotherapist may assist by listening to your concerns and working with you in the prescription of exercise to address symptoms related to osteoarthritis. General practitioners are often the first contact point for patients with a diagnosis of osteoarthritis. Clinical guidelines place an emphasis on self-management strategies and non-surgical treatment options to manage the symptoms of knee osteoarthritis.
Two of the most common non-surgical treatment options are exercise-based interventions and weight management. Patients are often referred to physiotherapists for the prescription of exercise programs designed to increase a patient's physical activity level.
"It can be understandably quite daunting for patients with osteoarthritis related pain to try to begin exercising," Mr Nicolaidis said.
That being said, Mr Nicolaidis said there was compelling evidence that exercise could reduce pain and improve function in patients with hip and knee osteoarthritis.
"Working with a health professional such as a physiotherapist can be easier then going it alone," he said.
Kieser is a unique physiotherapy and exercise facility, with unique equipment to improve muscular strength. Its training facility is designed to support clients, with a quiet, non-invasive environment that has a focus on physical performance. •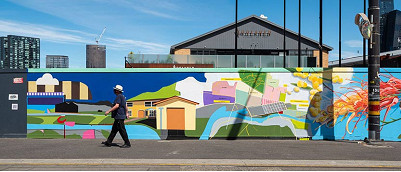 November 21st, 2023 - Adrian Doyle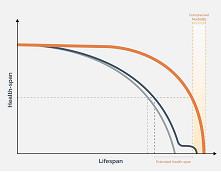 November 21st, 2023 - Susan Saunders

Subscribe
to
all
the
news
Like us on Facebook
Download the Latest Edition